No. I just could not wait till New Year to write about gold nail polishes. I know, they belong in glittery New Years time. I probably like them because their sparkle just calls for sunshine I long for at the moment.
I'll be talking about: China Glaze, Nubar and Catrice.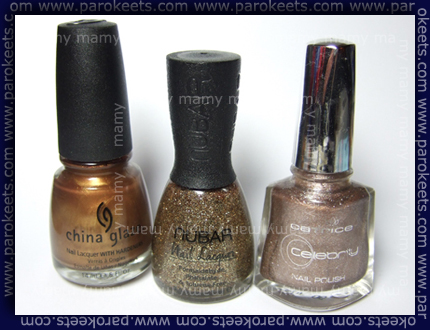 First one China Glaze Platinum Gold is the color of old gold with fine multi colored shimmer. Very stylish. I had no problems with applying or removing the polish . There are two layers in photo.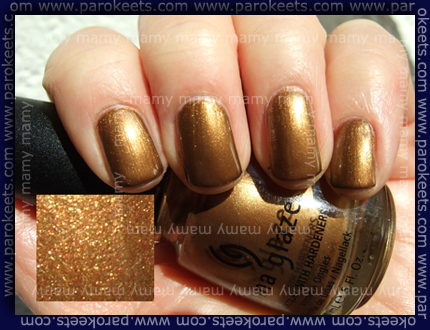 At first sight I was dissapointed with Nubar G109 Brown/Gold Glitter. I just could not understand how come I orderd (over internet, of course) such a wild glittery polish. What is done is done and I applied it … and loved it. It even prettier than the first one – my favourite so fare. Two layers are a must and so is top coat which will even out rought surface. Removing it .. d i f f i c u l t.
Decide for your self if its worth the time it takes to remove it.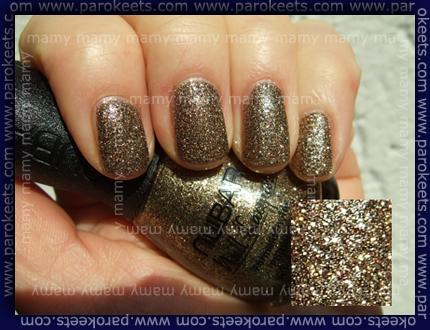 I took pity on poor Catrice Celebrity 03 5th Avenue. It was just waiting for someone to rescue it from "junk" basket. Don't you think it would be pity if I lets it laying there?
Nothing special at first sight, but it is "fancy" polish and goes with this years no-color trend. It's not too sparkly, shimmer is very fine so it's not difficult to remove. There are two layers + top coat in the photo.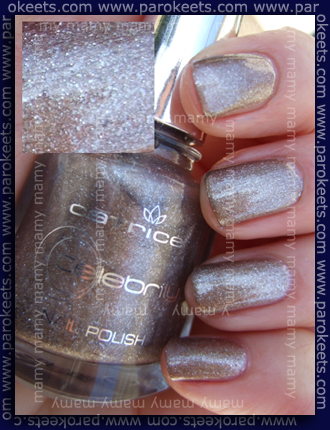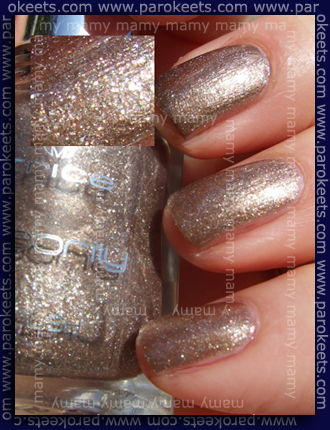 Wouldn't it be a shame to wait nine months for these polishes?