It's spring time! I think red looks better on me in this time of year than darker and cooler shades.
So it's not surprising that I was tempted by two L'oreal Resist & Shine polishes – no. 500 and 501. They were on sale in Kozmo drugstore (Croatia), since L'oreal is changing the packaging for their nail polishes, so I got them 50% off.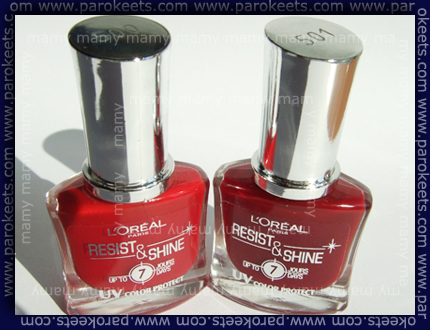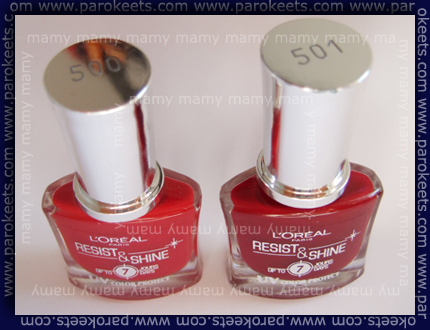 No. 500 is true creme red. I had trouble applying the polish since the brush is little bit to stiff. Coverage is very good – I could have used just one layer, but two are more even.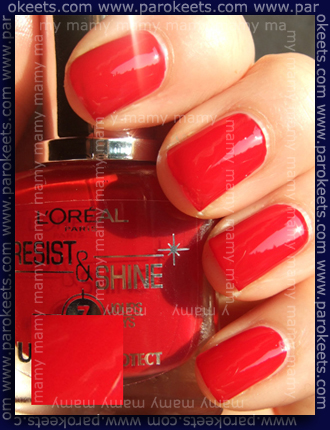 No. 501 is darker red then no. 500 and also creme.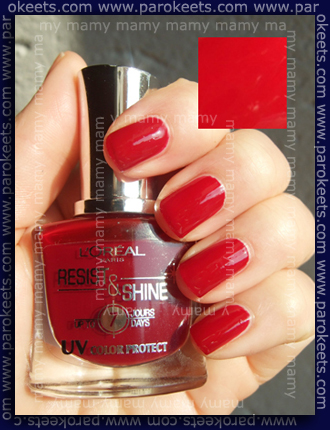 I never stop by L'oreal stand, but these two colors and good price made me look twice this time … and I'm not sorry about it.