Soon after I wrote about " holo sandwiches", wishes were made to use Orly Prisma Gloss Gold as top coat – without another layer over it.
First polish I chose for experiment was Essence Very Berry polish (Jelly Baby TE). This time I used Pretty Woman Vitamine Coctail as base coat. I added two layers of Very Berry over it.
This picture is for our reader PeeKaBoo – she's so in love with this shade.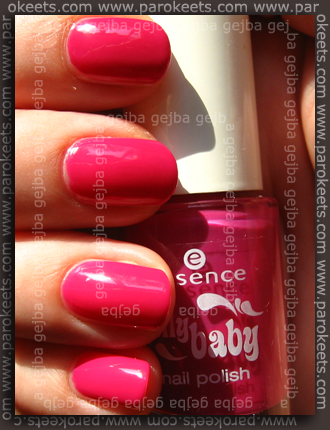 Then I applied one thicker layer of Orly Prisma Gloss Gold over it.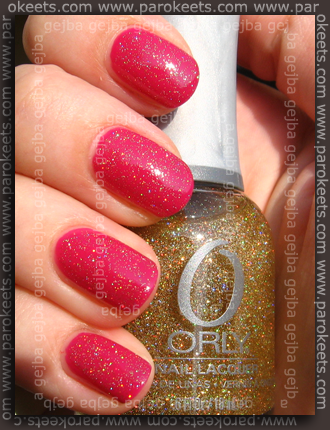 And because I just could not help my self, I added another layer of Very Berry on the pinky … with something extra.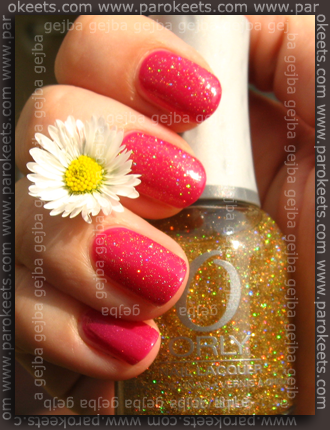 Next round could be named black and white. For base colors I used Essie Allure and Essence Devil's Flavour (Sweet Temptation TE). Allure is milky white color, which translates in vocabulary into *bip* colors to apply. But Allure is actually not that bad for applying. I painted my ring and pinky pinger with Devil's Flavour that looks almost black even thou it's dark purple.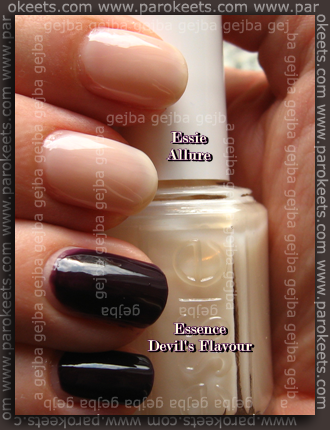 I decorated both of the polishes with Prisma Gloss Gold.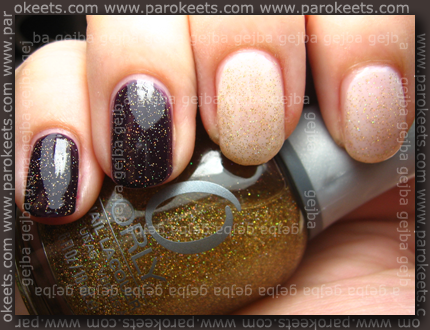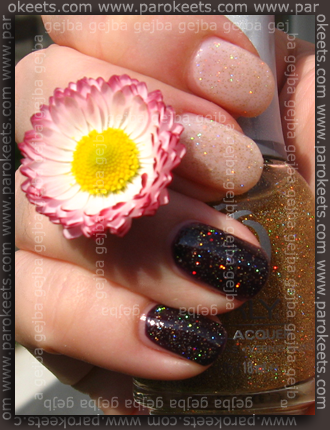 Which version do you like the best?