Couple of months ago, Essence presented us brand new polishes. Today I'm going to show you few of them.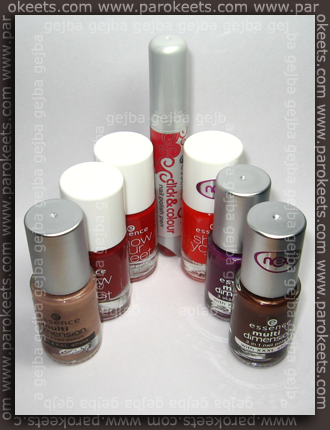 All polishes are applies in two coats, no top coat.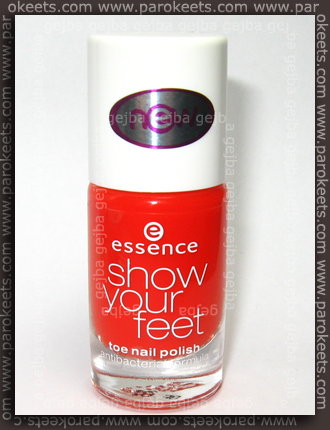 Juicy Orange from Show Your Feet (SYF) collection it the sheerest of the lot. To achieve the full opacity you'll need three layers. Color itself is nice – orange but not to wild.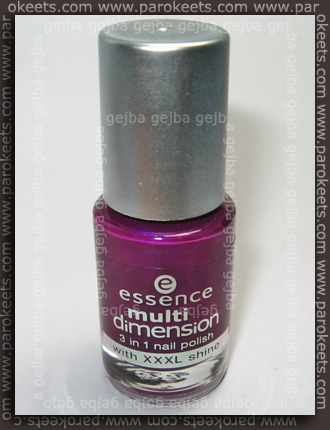 Dress To Party from Multi Dimensionwith XXXL Shine collection is violet shade with lots of magenta shimmer. This is the only shade I had trouble applying.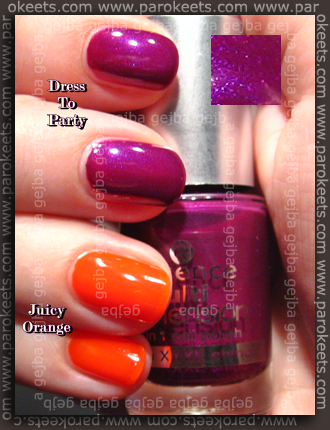 Next are two red shades from SYF line. Both are creme and are easy to apply.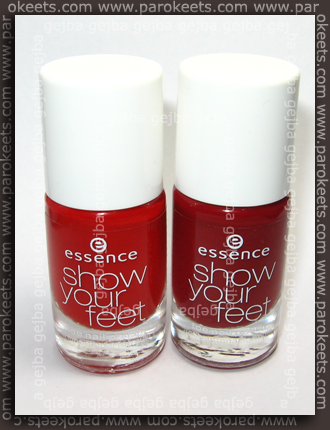 Hot red is almost neutral red while Divalicious Red is darker red and becomes little bit brownish in closed spaces, but the cherry color in the sunshine is simply gorgeous.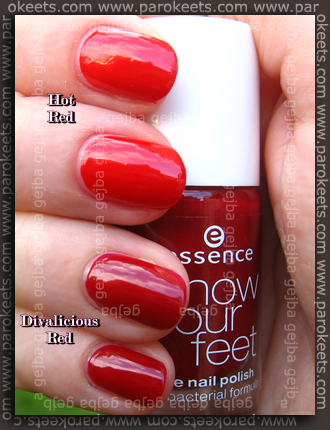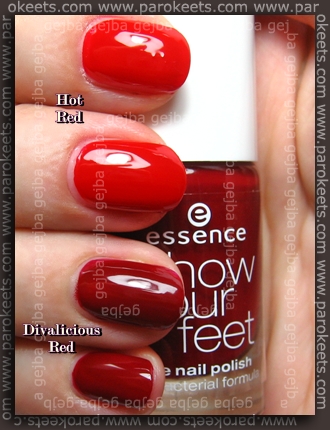 Next pair are brown shades from Multi Dimension XXXL shine collection: Insider and Spotlight.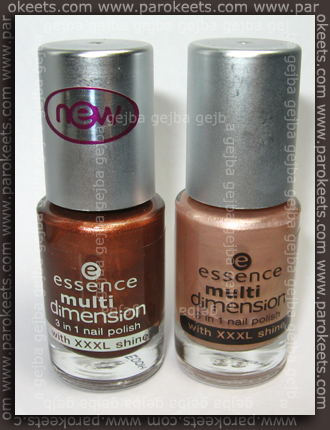 Spotlight is darker – more copperish brown and is little bit streaky, while Insider is lovely nude shade with easy application.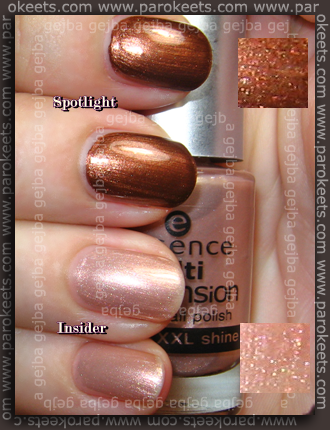 Last but not least is Click & Colour Nail Polish Pen. I chose Diva Red shade.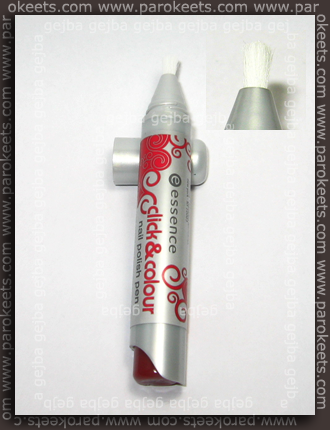 It's easy to use – you really just click and go. It could use three layers but otherwise I had no problems with this pen. After I was done I cleaned the bristles with acetone … just in case.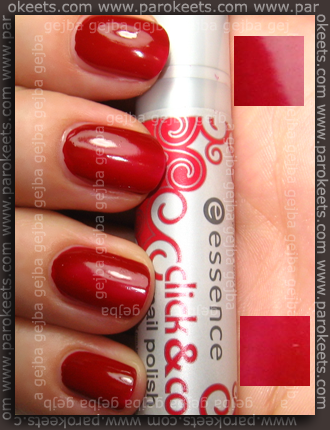 This is great when traveling and you don't want to risk breaking nail polish bottles.
Prices are following: SYF 1,95 EUR, XXXL shine 1,75 EUR and Click&Colour pen 2,95 EUR.
Which one is your favorite?