I wanted to buy this polish for quite some time, but I didn't because I thought it was sheer. Now I don't even know how it came home with me and I'm glad it did. The polish isn't as sheer as I thought it would be. After three coats it is completely opaque on my nail and it's such a pretty color.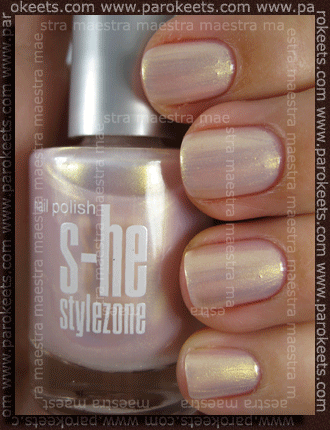 The base is light pink and it is loaded with golden shimmer.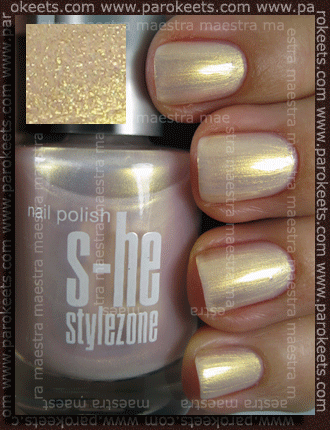 There are two coats shown in the picture.
The shade reminded me instantly of wonderful RBL's Moxie.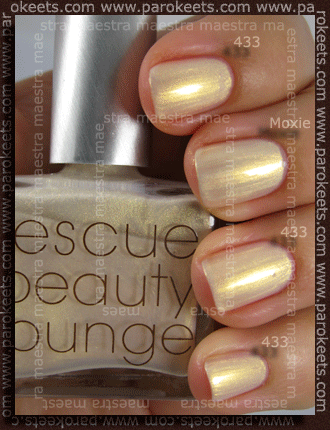 Moxie has the same gold shimmer, but the base is white instead of light pink, which can be seen from certain angles.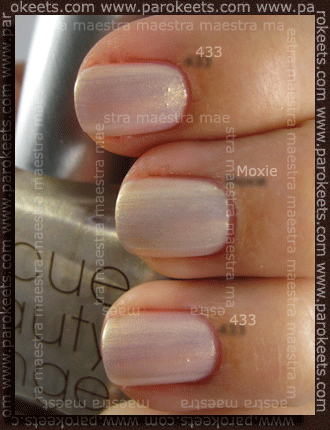 Both shades are going to be great on tanned skin.