Last time I wrote about Rimmel lipsticks, I just could not understand, how come I have only three.
Today I wanted to write review for Maybelline WaterShine Elixir glosses, but for the life of it, I could not find my favorite red shade. And you guessed it – I found missing Rimmel lipsticks. I assume I'll find Maybelline gloss next time, while I'll be searching for something else.
I found: 110 Shout (Volume lipstick) and 031 Fudge Brownie (Lasting finish lipstick).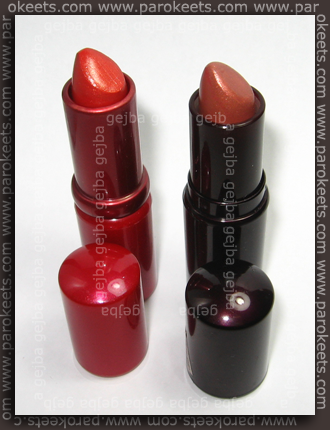 Of two, I prefer Fudge Brownie – soft brown with reddish shimmer. Shout is true to its name – well not really, but for my taste it is. It's red shade muted with brown undertones and it's quite pigmented.
Everything that goes for previous Rimmel lipsticks I wote about is true for these two. They're moisturizing, nourishing and have almost glossy finish.
Swatches in various lighting – Fudge Brownie is on the left and Shout on the right side.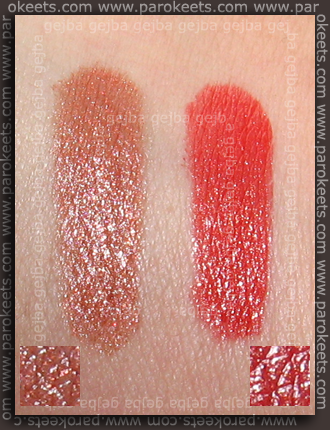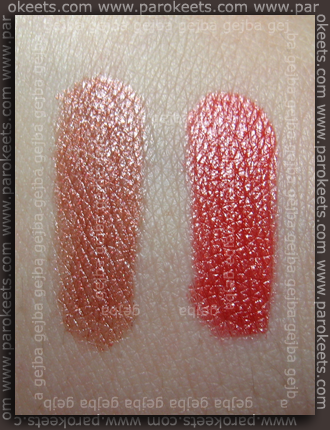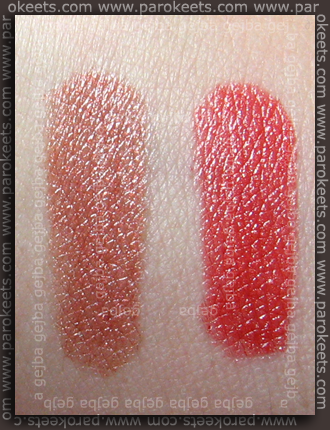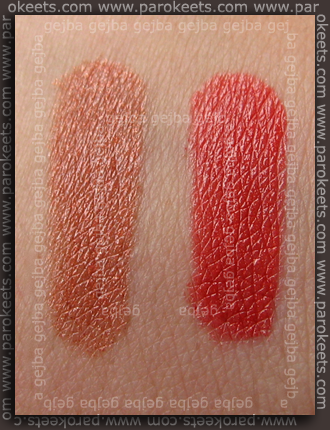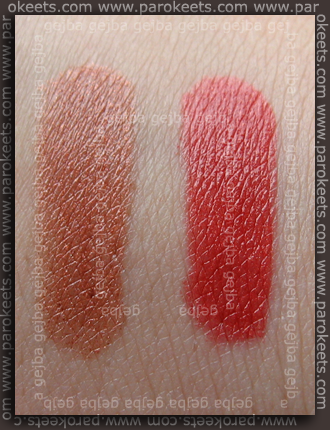 It's quite possible I'll find more of these.