I didn't forget about you or make up or cosmetics novelties. Today I have for you post about Serbian brand I came across in Belgrade – Aura.
Goga told me to check out their products and I was immediately impressed by their polishes. From their wide selection I choose the shades I don't already have in my collection.
First shade is Aura Autumn Rain 803, with gray base and lots of shimmer. It applied well. There are two coats in the photo. Staying power and opacity are good.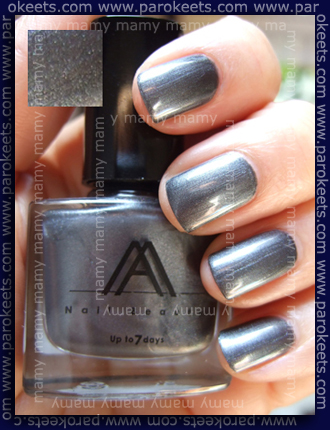 Next is Aura M. Butterfly 606. This polish is cyclamen color with finely milled shimmer. I just love this shade .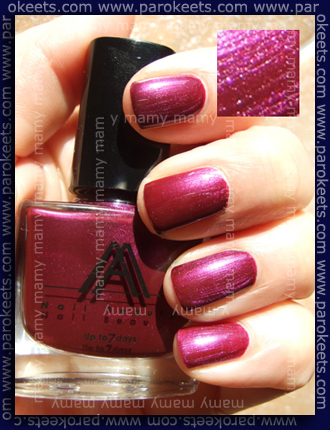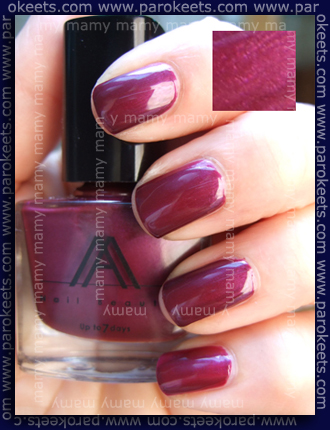 I like the flatness of the bottle and its square cap. There is 10,5 ml of polish inside – just the right amount for me.
Of course I bought more than two polishes, but I'll tell you more about them some other time.
I liked Belgrade a lot. City is interesting, dynamic, people are friendly. Do I have to say that barbecue was fantastic? :D
If you get the chance to visit city where Sava flows into Danube river, don't forget to look at Aura polishes … and while there go have some cake in Moscow hotel.