One of the Parokeets was kind enough and brought me Catrice nail polish from Club Tropicana Trend Collection from Austria.
New beauty in my collection goes by the name Catrice – Tropic Ginger.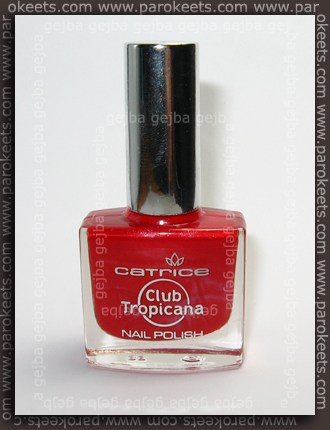 You guessed it – I love it. How could I not, since we're talking about red shade. What was surprise, is that this shade has orange undertones and magenta shimmer – and I still loved it.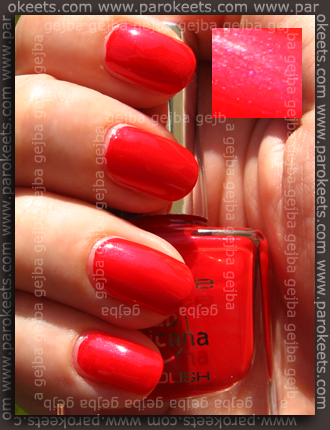 I would have preferred shorter brush. This one was just to long to make nice curve with it.
There are three layers (no top coat) in each photo – and tips were still faintly visible.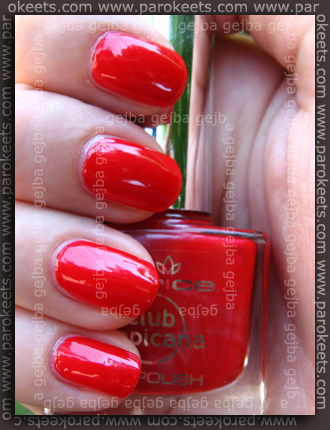 First layer was still quite orange-red, every additional layer made polish look more red.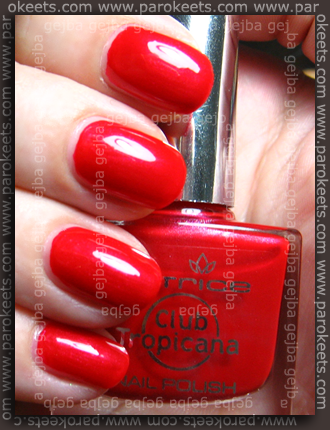 You'll need fast drying top coat to pull off three layers. I wanted to test drying time without topcoat and results were not good. I painted my nails at least 10 hours before going to bed, and I still woke up with sheet marks all over my manicure.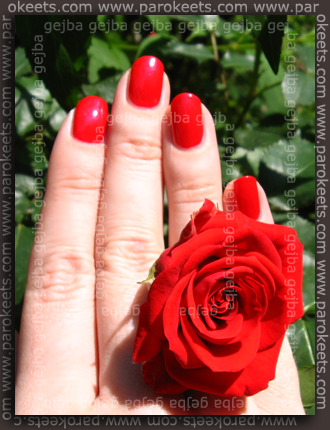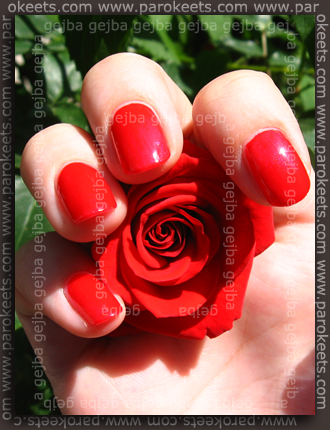 I 'll definitively be using this polish a lot tis summer.
Price is little bit under 2 EUR (2.8 USD).