My previous no.1 crease brush was Coastal Scents – Italian Badger Round Crease Brush … as you read in my post about Coastal Scents – Synthetic Deluxe Crease Brush which replaced it.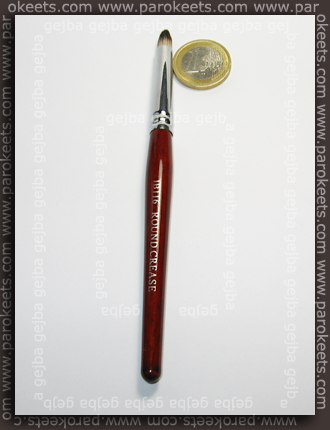 Brush is 15 cm long, with hair measuring approximately 1 cm. Wooden handle is colored reddish-brown as all the other brushes from Italian Badger series. I love the fact that name is embedded in the handle, so I always now what is the name of the brush.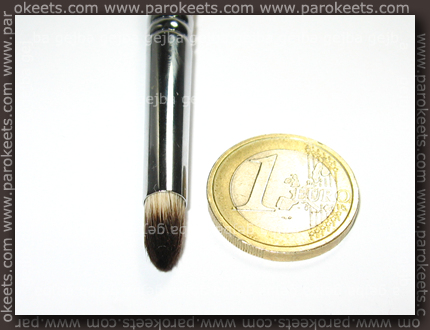 Hair is not falling out, no dye was visible while washing it and no smell was present.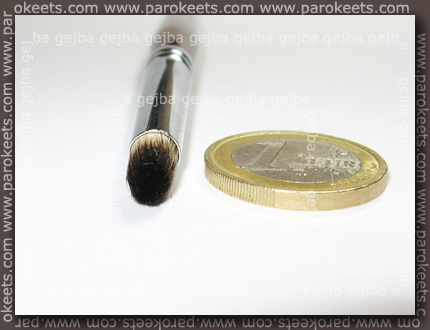 Unlike the Synthetic Deluxe Crease Brush, Badger is more pointy and picks up little bit more shadow than Synthetic Deluxe one. But I prefer the softness of Synthetic Deluxe Crease brush, longer hair and ability to do better outer corners.
I paid 2,49 USD (1,8 EUR) + shipping at Coastal Scents.
I'm currently using four crease brushes. You already met two, two are still waiting for the review: Coastal Scents – Sable Contour Brush and Kent – Definition/socket brush.
Here is group photo of my crease brushes: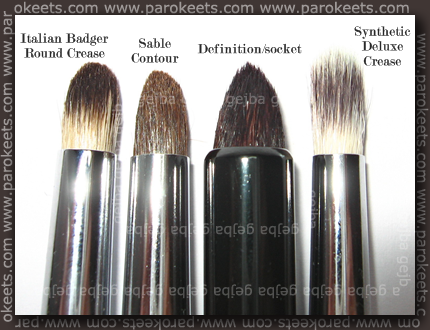 Which one would you like to see reviewed first? Kentu or Sable Contour brush?