Essie has a new collection for summer coming up. There are six of them in the bunch, but I have only five to show you today.
Lovie Dovie – "The perfect true flamingo pink nail polish for summer."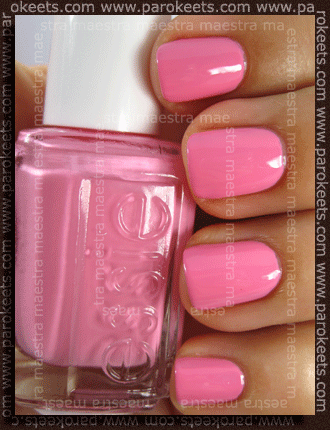 There were discussions on the Slovenian part of the blog, whether this is really the true flamingo color. Some said no, most of them said that there are flamingos like this. The last time I saw flamingos in Disneyland Florida, they looked like this…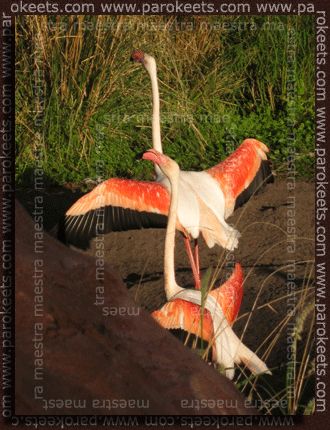 No matter what we call this shade, it isn't my favourite pink at all. Believe it or not, but I don't have a similar shade in my whole stash.
Funny Face – "Provocative fuchsia is the perfect nail polish shade for the beach."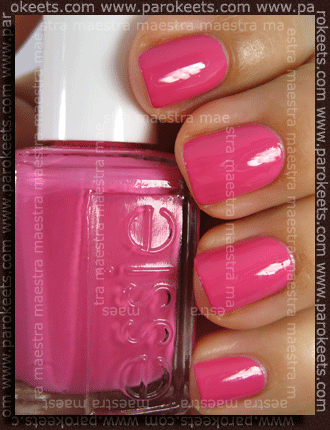 This is indeed fuchsia shade. It's a really pretty color. No application issues. There are two coats shown in the picture.
I ran through my stash and I found one nail polish that is really close to the color of Funny Face and one that is similar but not identical.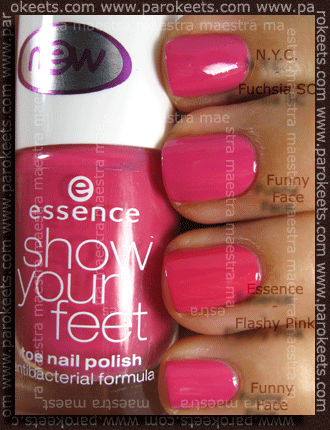 N.Y.C.'s – Fuchsia Shock Creme is almost a dupe for Funny Face. Essence – Flashy Pink is similar but you can tell even from the picture that they are not dupes. Flashy Pink has more coral tint to it in comparison to Funny Face.
Not Just A Pretty Face – "Naturally nude nail polish with pinkish hues."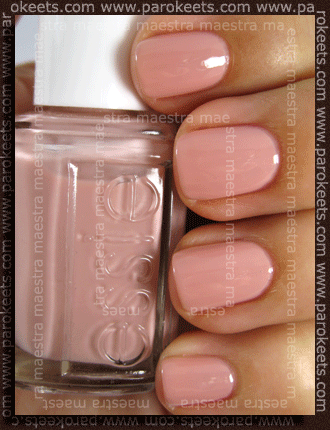 This one is opaque nude shade with quite a lot of pink tint to it. I like it a lot, although it doesn't match my skin tone perfectly. There are two coats shown in the picture.
Essence's Tool Of Attraction from the Trend Edition Sweet Temptation is the one and only shade in my stash that comes even close to NJAPF. But Tool Of Attraction is darker.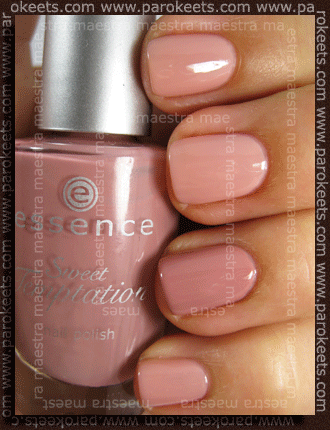 Chubby Cheeks – "Sunset coral nail polish with hints of red."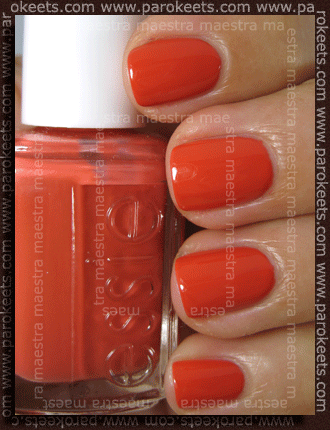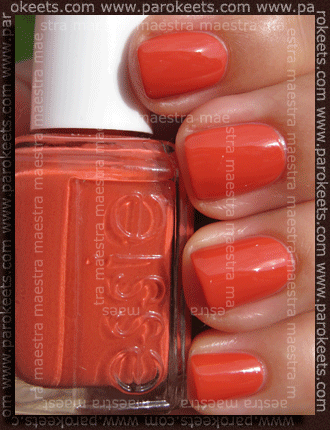 For me Funny Face isn't coral but I'd say it is burnt orange. Or burnt orange with even more red tint to it. I don't know… Maybe if you add enough red tint to coral shade, you get Chubby Cheeks color. Chubby Cheeks is definitely special!
Cute As A Button – "This juicy persimmon delight nail polish is bright and vibrant."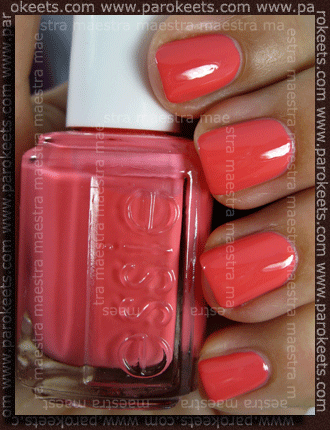 I don't know if this one is really the color of persimmon, which look like this…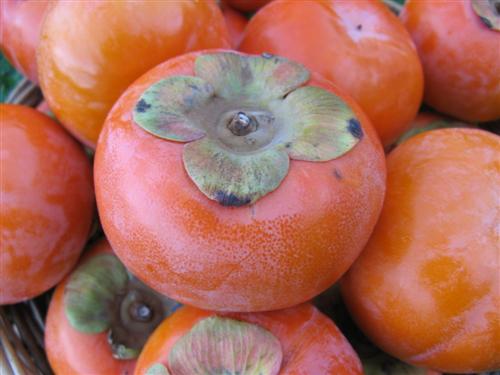 The picture is taken from HERE.
I compared Chubby Cheeks and Cute As A Button to China Glaze – Vintage Crepe in China Glaze – Atelier Tulle.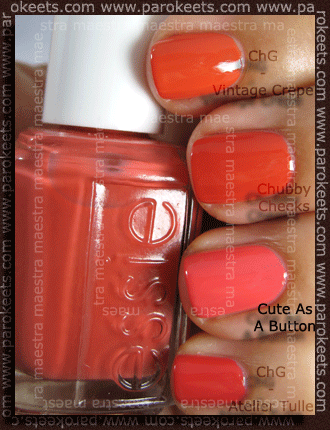 You can tell from the picture that these are different shades. So, not a single one is a dupe to another. Cute As A Button looks quite pink next to Chubby Cheeks. Vintage Crepe comes close to Chubby Cheeks but Vintage Crepe is more orange and lighter.
As I said before I don't have all six shades from the collection. The one that's missing is: Luscious Lips – "A sultry pink nail polish great for tips and toes."
A few words to the collection. Color-wise the collection is nothing special. There is not a single unique shade in it. But all of the shades are pretty and for me Chubby Cheeks stands out. But it is strange in a good way that this is a Essie collection and there is not a single red or sheer in it and that is an improvement! Otherwise, pretty and safe colors. Another thing to stress is the application. I mean, it was spot on! All of the shades were perfect in only two coats! Congrats, Essie!
Descriptions next to the shade names have been taken from the official Essie web page.
What do you think? Do you like the colors or not? Which one do you like best?