Greenport is a creme light blue shade with a hit of green. It's my favourite shade from this collection! It's just perfect and I got lots of compliments on this one.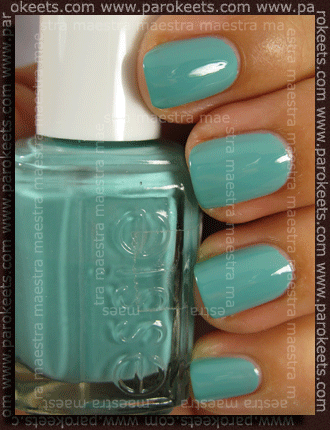 I compared Greenport to Essence's Groovy, which is way more blue.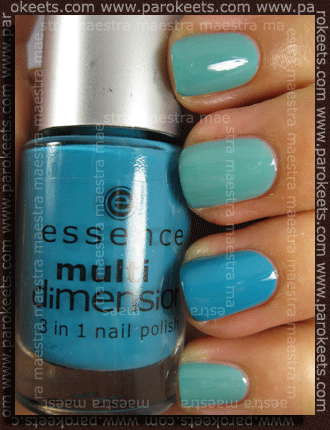 Sag Harbor is a interesting greyish blue shade with tiny silver shimmer. Two coats shown in the picture.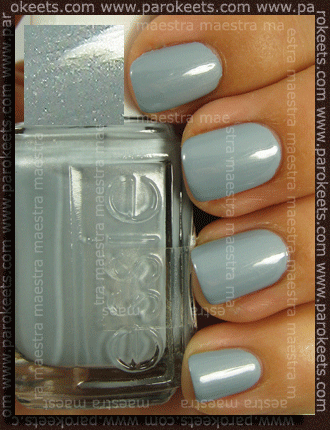 I compared this one to St. Barths Blue and Blueberry Crumb, which are both from Essie.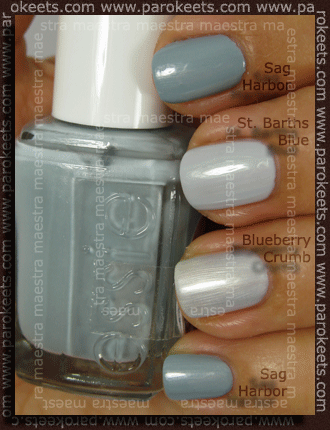 As you can see from the picture, they aren't even close.
Shelter Island is the last one from North Fork collection. It is creme sky blue shade. Very pretty. Two coats are shown in the picture.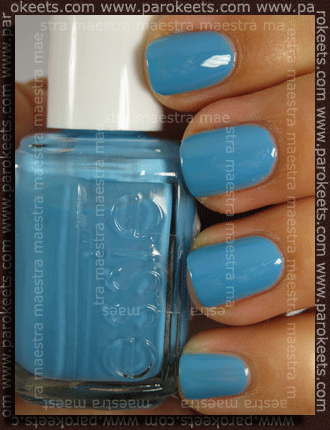 Just so you can imagine how light Shelter Island is, I made a comparison to Essie's Mesmerize.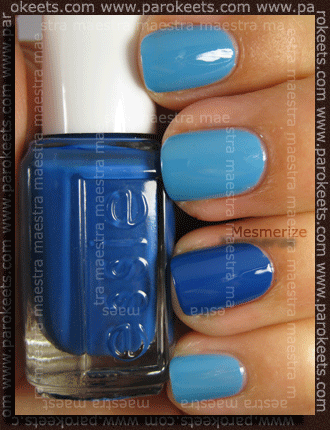 This collection is just awesome! All three shades are incredible and so unusual for Essie. Essie, great job!