It's been a while since I had on one of my favorite shades … red. This time I choose SinFul Colors – Fire Red (no. 44).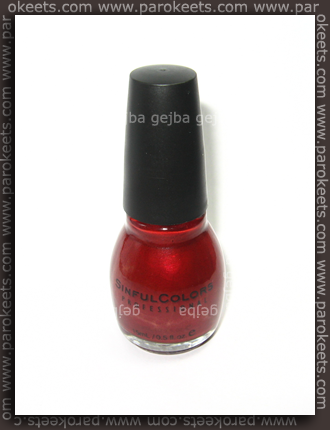 I imagine fire red as red with orange undertones, so this is not Fire Red in my book. But it is one of those very noticeable shades … even opposite sex liked it (and that is quite an accomplishment).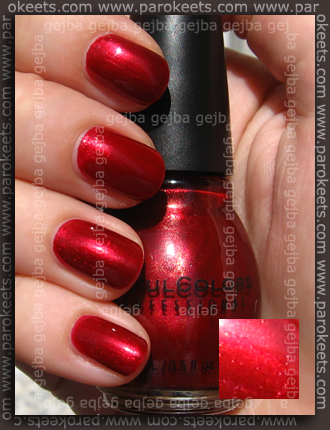 I had no problems with application. Brush is on the narrow side, but I like that since it's easier to make curve with narrow than wide brush.
What impressed me the most was the simmer – very finely milled and fantastically incorporated in the base. It sort of gives the polish metallic shade (in certain lighting).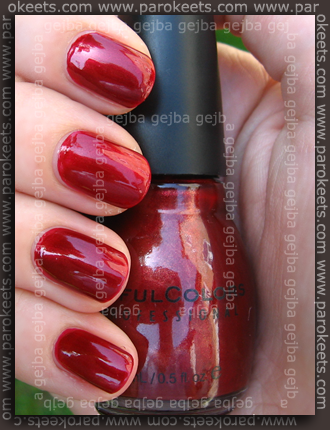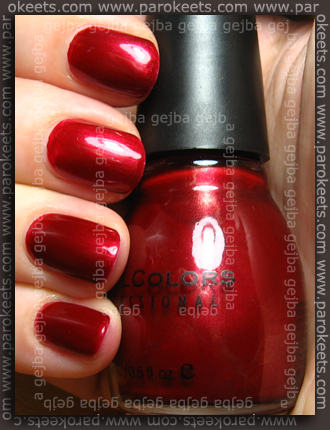 Staying power is not as great as with some other polishes in my collection, but it will last for 2-3 days … with base and top coat, of course.
I orderd it at Cherryculture.com for 2 USD + shipping.