Collistar – Caramello Perlo 49 is a new shade from their summer 2009 collection. It charmed me with its special shimmer.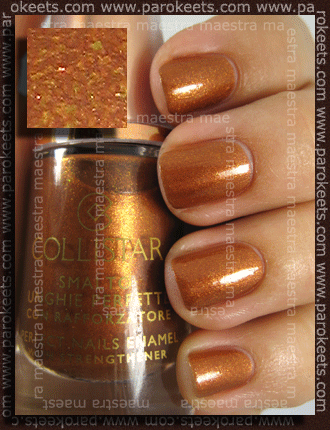 It's a copper to brown shade with lots of irregular shaped golden shimmer to it. The shimmer is like small flakes, which makes this shade sparkle like crazy in the sun.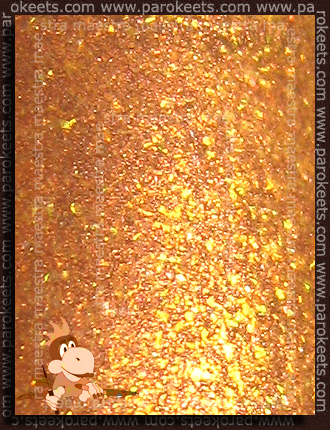 No application issues. Two coats in the picture.
Great shade for summer!