Last week Summer Of Love TE greeted us on Essence stands.
Today, you'll meet first part of our new hippie friends.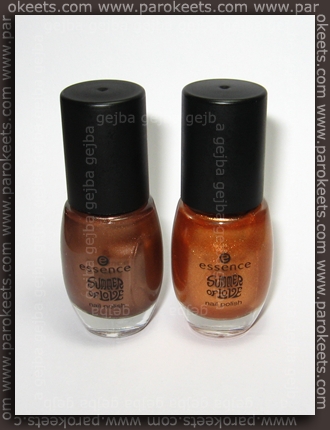 My favorite in this collection is Always Hippie nail polish. I had lots a problems with bubbling, but the color is gorgeous. I tried it over different base coats, but nothing helped. Weird thing is, I already had it on without bubbles, but could not recreate the bubble free manicure. I don't now if its temperature, moisture or something else that disagrees with it.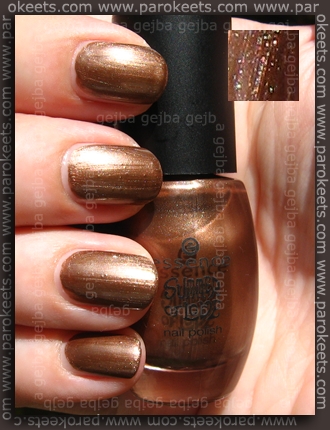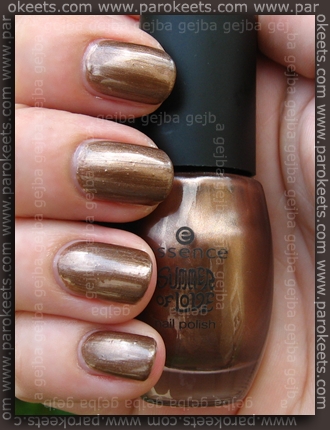 Other polish I have to show to you, is Summer Of '69. Perfect bold copper-gold shade, to bring sunshine in to stormy summer days.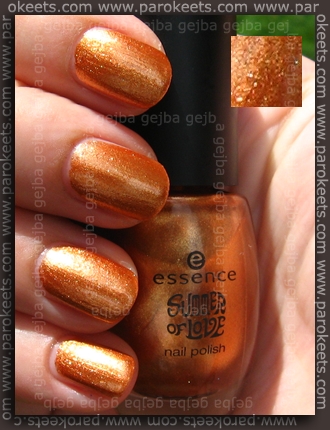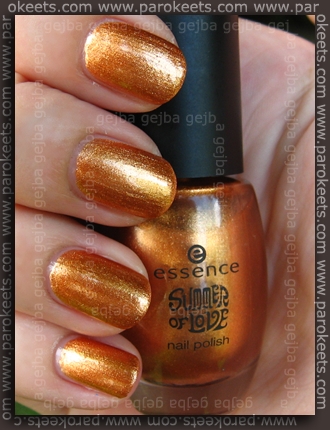 Last but not least is Essence Psychedelic gloss. My first impression is good, very good. It gives subtle shine to lips, is not very pigmented and keeps your lips nurtured. It does not contain shimmer.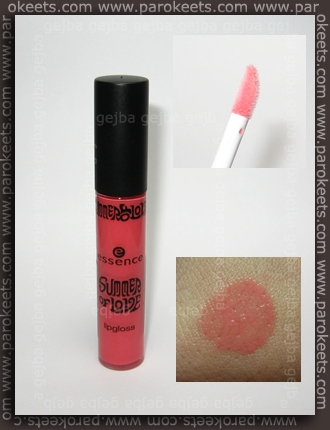 Price for polish or gloss is around 1,70 EUR.
How do you like this limited (trend) edition so far?
Don't forget you can submit your entries in Nails are my joy – giveaway just until 11:59 PM (GMT+2) today. We're looking forward to your photos.