I choose LCN – Let's Make Out (no. 139) for test run with my new light bulb.
First picture is one of those I took while on vacation by the sea.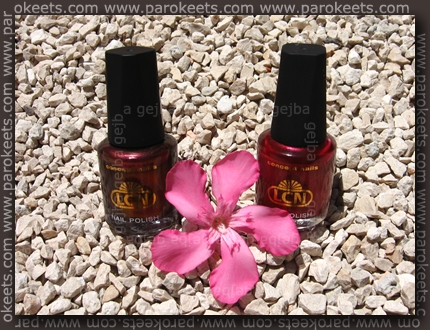 It's beautiful pinkish-red color with warm base and cool magenta shimmer. It applied beautifully, even curves were piece of cake. Drying time is as slow as with 156 shade.
There are two layers without top coat in the photo. Both LCN polishes I own have georgous shine even without top coat. I agree with the name – this definitly is one sexy nail polish.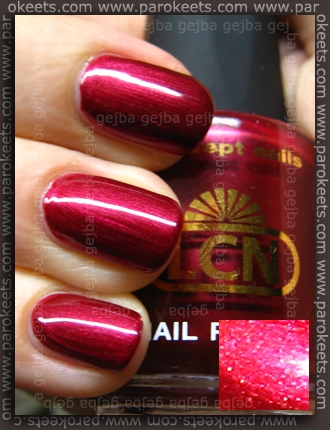 Price was around 4 EUR (5.5 USD).