Today I'm going to show you my idea, how to store your mineral eyeshadows when travelling. I've always had problems packing. I always want to take everything with me. So, when walking between shelves of a book store, it has crossed my mind, what could be a great idea to store my minerals when travelling. The solution was a credit cards organiser. Of course I'm talking about storing testers from minerals and not the whole eyeshadows. I bought an organizer for storing up to 20 credit cards and for me this means I can put in 20 different eyeshadows. For the time being that's enough for me. Look for yourself…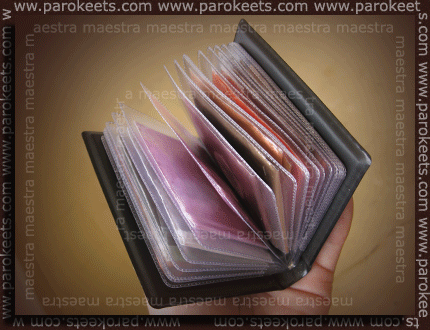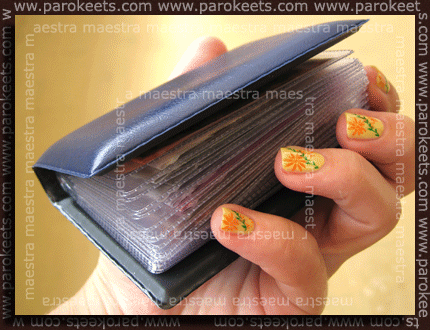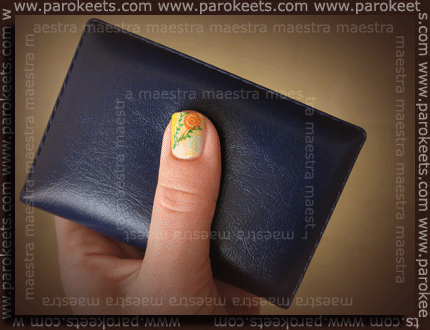 As you can see, this organizer is really small and the eyeshadows are safely stored in there.
Another hint: You can also store your Konad image plates in this organizer.
And for the end my K(onadicure)OTD…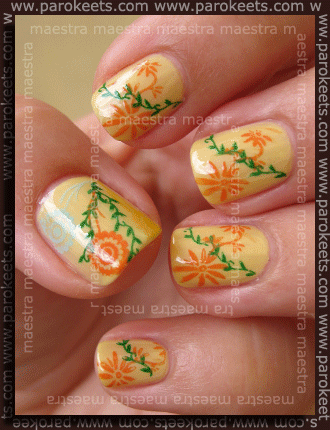 The base are two coats of OPI – Banana Bandanna. The images are all from the image plate m21. I love this konadicure! It's perfect for summer and sea!
How do you store your minerals?