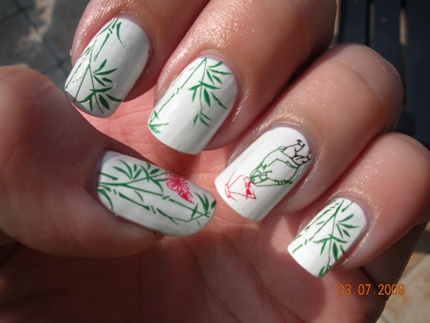 The moment you've been waiting for is here. 10 photos are selected.
Now it's your turn. On the right side of the blog vote for the picture you like best. You only have one vote.
Voting ends on 14.7.2009 at 11:59 PM(GMT +2).
Top five photos with most votes will get the rewards.
Photos are sorted alphabetically by authors nicknames.
1. AnJa: Miss Sporty 330, Vollare blue, China Glaze Watermelon Rind.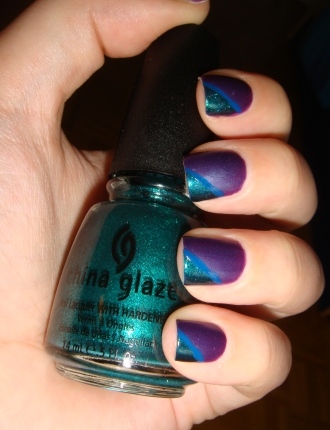 2. bloo: China Glaze Frostbite, Essence Caribbean Sea, Vollare nail art polish with blue sparkles, white polish (unknown brand).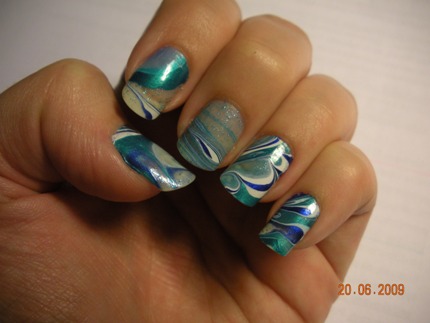 3. bloo: White polish (unknown brand), Konad plate m66 and Konad polishes (green, black, red and pink).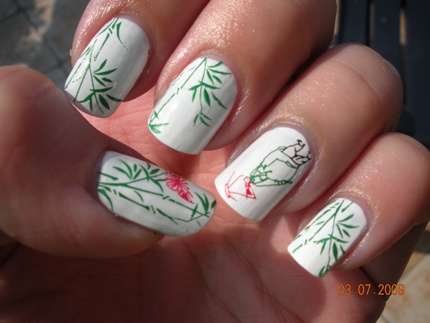 4. BusyBee: Dikla basecoat, Revlon 006 Sheer PInk (1 layer), NYX Le Prive (2nd and 3rd layer), Konad (white and silver polish, m50 plate), Essie Good to Go.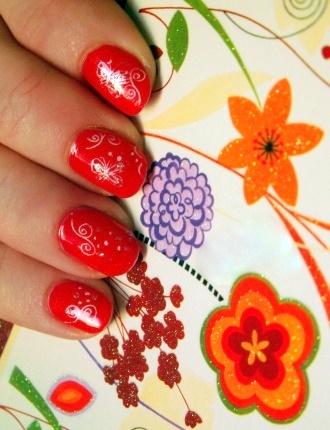 5. Matejcka: Nail strengthener Dikla (1 layer), Gosh Gasoline (4 layers), topcoat Essie Good to go (1 layer).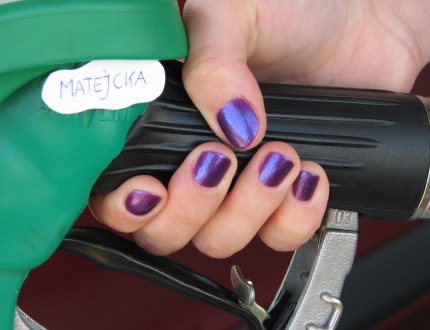 6. Matejcka: Nail strengthener Dikla (1 layer), S-HE quick dry 439 (2 layers), topcoat Essie Good to go (1 layer), 2 Kiss 3D Tip & Toe Art stickers, another layer of Essie Good to go on ring finger.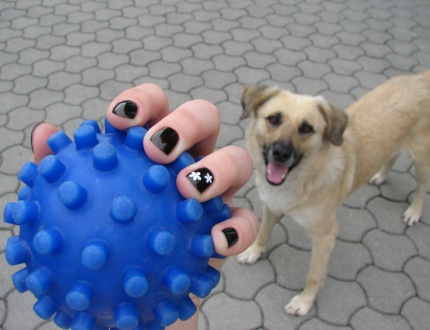 7. N.: Essence Multi Dimension So wanted.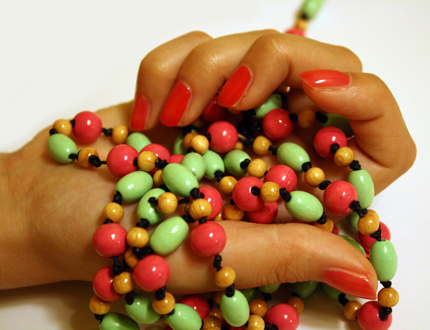 8. Parisky: Essence Show Me Your Feet 05 Flashy Pink (na fotografiji) in Essence colour&go 13 Shocking Blue.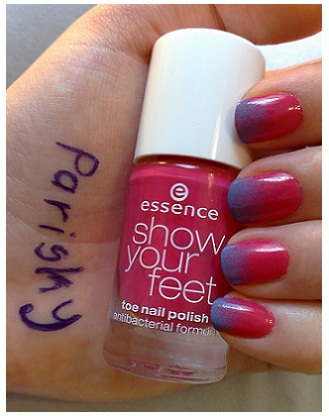 9. Ribica: Essie Red Hot Mama, China Glaze admire, Konad plate m31.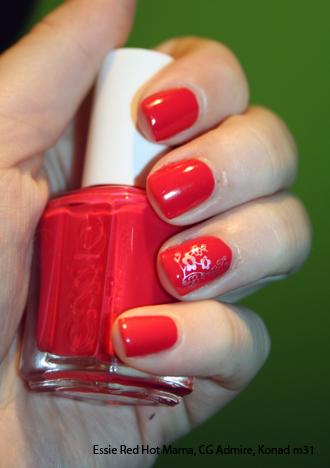 10. Tamara: Essence SYF 01 – Carribean Sea, Essence SYF 02 – Deep Blue Sea, Alessandro French tip whitener nail polish, Essie Good To Go topcoat.
Essence Stamping kit (white).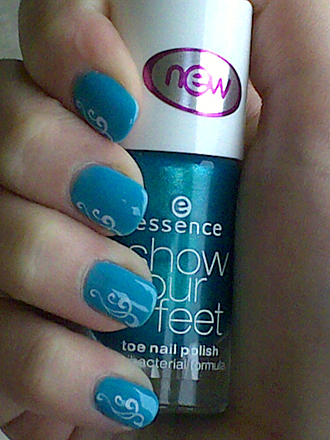 Photos are numbered, so vote for "your" chosen number.
Thanks to all participants! We were glad for each and every one. All of the manicures were special and we really had a hard time deciding which 10 will be published.
Let the voting begin! And tell your frients to vote.