At this moment I'm spending some great time at the beach and relaxing my tired brains from my last exam. Yey, the last exam is behind me!
My first beach manicure was OPI – Banana Bandanna. A wonderful light yellow, which really reminds me of banana core. The polish has hidden shimmer. It's tiny silver shimmer, which is visible only in full sun. In the shade this polish looks creme. There are two coats in the picture.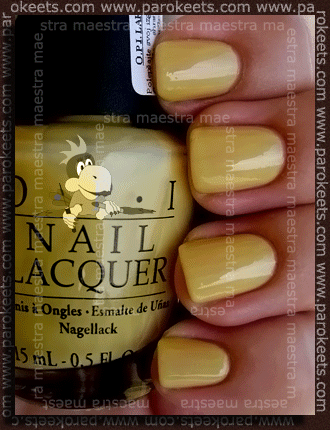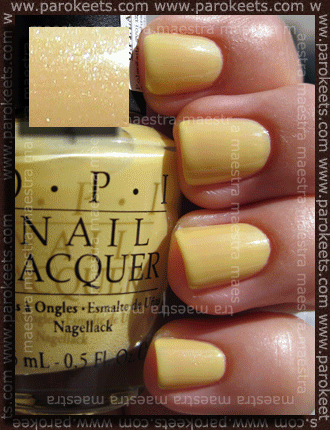 As I said before, Banana Bandanna is a great base for Konading. So, I added two images from the image plate m21.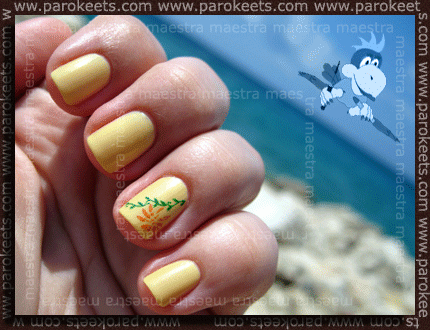 That's all for today. I'm sending you some sunny greatings!