anchek asked me to compare China Glaze – Designer Satin and Essence – Very Berry.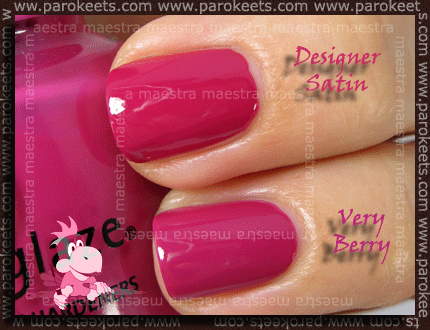 There are two coats of each in the picture. The shades are similar but not dupes. Designer Satin has more red to hint to it than Very Berry. But in some light conditions the colors do look like dupes, in other lighting they look a lot different.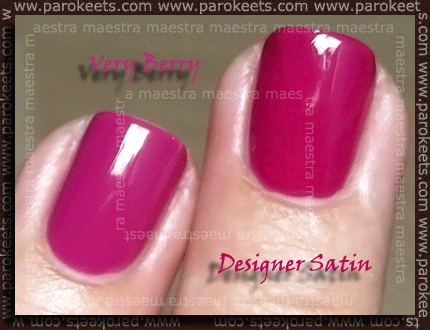 The picture above is taken in poor light conditions, that's why the picture quality isn't as good as others.
anncheek asked me to help her pick some blue, green and yellow polishes. I went through my stash and found these pretties…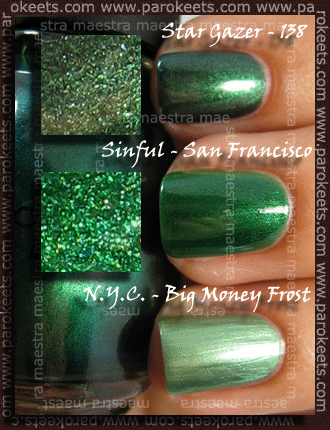 Star Gazer – 138 is a dark green with an almost black base and lots of green shimmer. The application was a bit harder, because the polish is very thick. Maybe a few drops of thinner would help. There are two coats in the picture.
Sinful Colors – San Francisco #302 is a wonderful emerald green. I love it!!! I read that some girls were disappointed, because the polish was sheer. I didn't have that problem. There are two coats in the picture, maybe it would look better with three coats, but really… for such a beautiful shade three coats is nothing to be disappointed about. The green shimmer really comes to life in the sun.
N.Y.C. – Big Money Frost was a bit problematic to apply because of the frost finish. There are three coats in the picture. The shade is nice and pretty, but nothing to be excited about.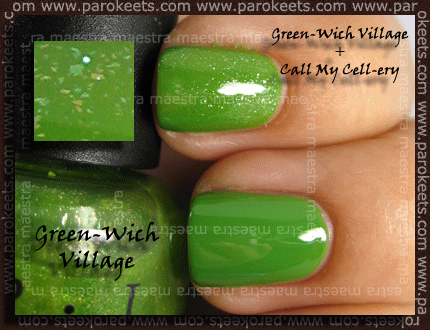 OPI – Green-wich Village is a pretty creme grass green shade. It is so lovely! In the picture above there are two coats and on one finger there is one coat of Call My Cell-ery on top of the Green-wich Village. Call My Cell-ery is a jelly based green shade with gold and green irregular shaped shimmer.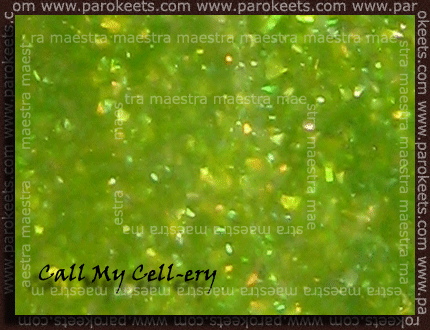 It's very sheer and that's why it's very appropriate for spicing up the creme shades.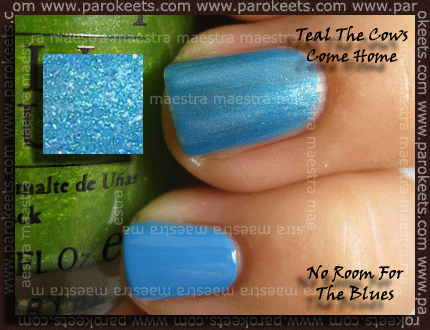 OPI – Teal The Cows Come Home is sky blue shade with shimmering metallic finish. I wondered why there is a word "teal" in the name. Teal shade is a blue-green shade and I didn't find anything green in this one. But when observing closely, I found that in certain light this shade really has some green to it. It's fascinating! I really love this one! Unfortunately I couldn't capture the green side of this beautiful color in the picture. The application was perfect. There are two coats in the picture above.
OPI – No Room For The Blues is a creme sky blue shade. Beautiful and fresh color. Nothing more to say. The application on this one was also perfect. Only two coats in the picture above.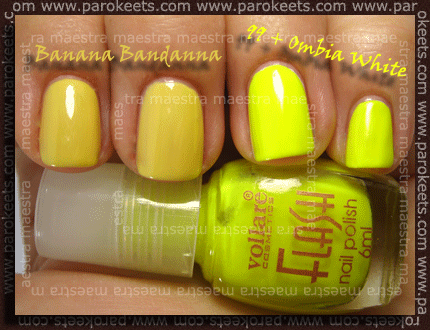 OPI – Banana Bandanna is a very wearable yellow. It has tiny silver shimmer, which is almost invisible. The application isn't problematic unlike some yellows. There are three coats in the picture. This color is very suitable base for konading.
Vollare Flash – 99 is a neon yellow. It's sheer and the application is difficult. That's why I suggest you layer it over a white base, like I did in the picture above. There is one coat of Ombia – White from the french manicure set and two coats of Vollare Flash – 99. So only three coats to achieve the perfect neon yellow. It really is bold and they can probably see your nails from the Moon. It's only for the daring people!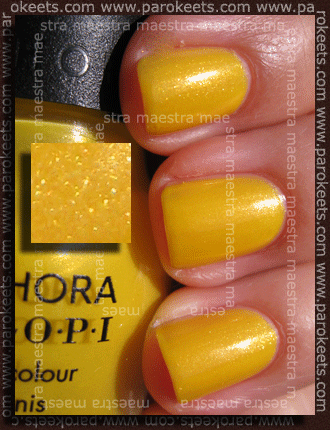 Sephora by OPI – Cab Fare is a sunny yellow with gold shimmer. Lovely shade! Because of the jelly base it is a bit on the sheer side, that's why I needed three coats to get desirable coverage.
That's all for now. I hope I helped a bit with this post and pictures.