A few days ago I got my new nail polishes from Urban Decay.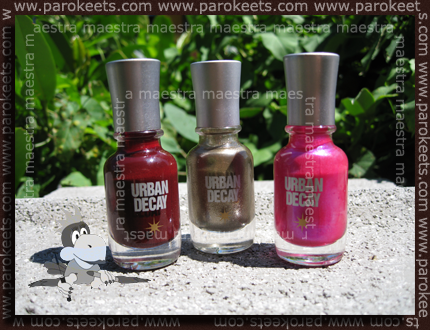 Trip has a magenta base with lots of tiny blue and purple shimmer, which makes the purple flash. I thought I wouldn't like this polish, because I don't like polishes with purple flash, but was positively surprised. It's a glowy vibrant summery shade.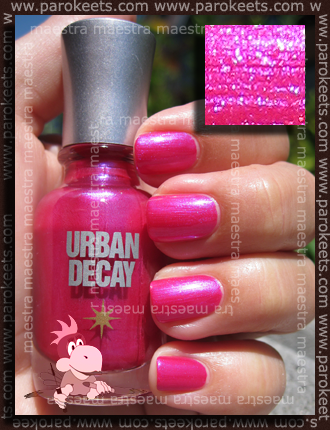 You can see from the pictures, how different this polish looks in the sun and in the shade.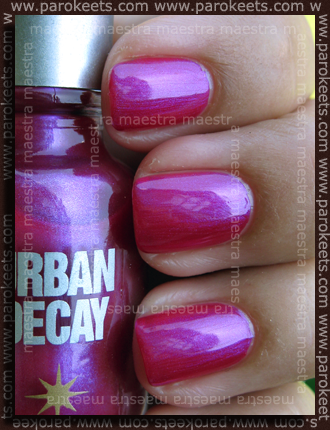 In the shade, the blue flash is more visible than in the sun. There are two coats shown in the picture.
Twisted is my favourite from the bunch. It's just so cool! I love colors like this one. It's a dark platinum shade with foil finish. It sparkles like crazy in the sun.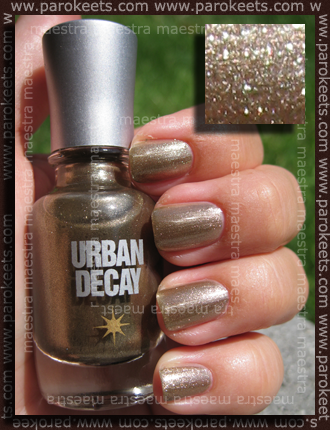 And here it is with my new Delphinium flower.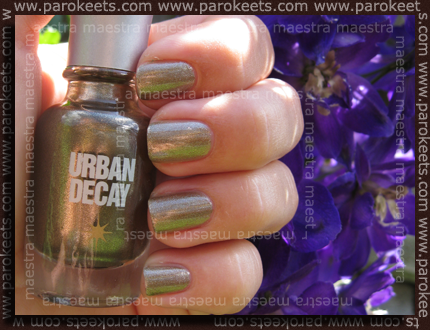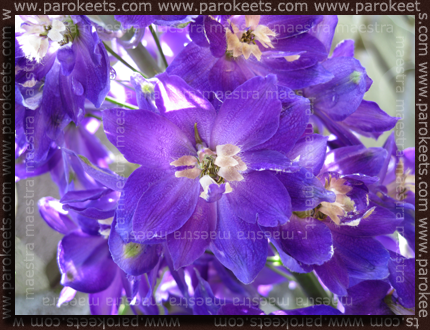 The last one is a vampy creme red shade called Brick House. It's a red that leans towards brown. This one is my current NOTD. The application was pretty good. For the shooting I applied three coats on the pictured four nails, on other nails I have only two coats and it also looks decent.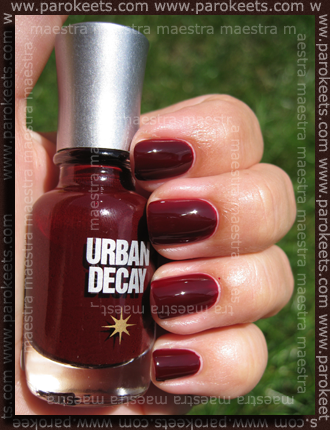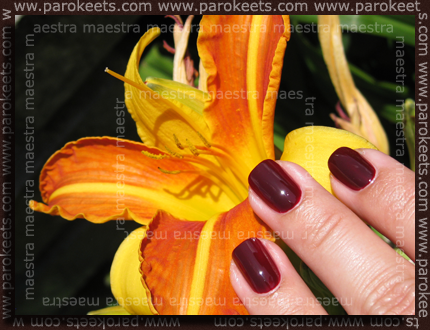 And here it is with my beautiful Hibiscus Moscheutos 'Pinot Noir'.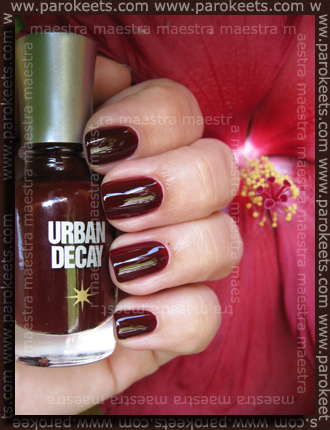 Look at how big the hibiscus bloom is.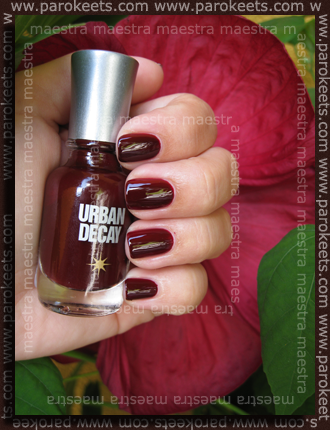 I love the flower and I love the Brick House. It's been ages since I wore a red creme nail polish.
I'm impressed with these Urban Decay polishes. I love all three. I ordered them through eBay (UK) and paid 11£, which is a good price. The bottles are 10ml and I really like the shape of the bottles. The brush is thin and long, but it does the job perfectly, so no complaints at all.
What do you think?