Couple weeks ago unsu mentioned on one of the Slovenian forums, that she wrote to Chez-Delaney on-line store if they would be willing to send their image plates internationally. They said yes and created section for international buyers.
As soon as I opened their site, I started to salivate over their large plates. For quite some time now, I've been thinking of buying couple of plates with all-over nail images, so I just had to buy couple of them. I ordered 5 large image plates: H 7, H 21, H 23, H 28 and P 32.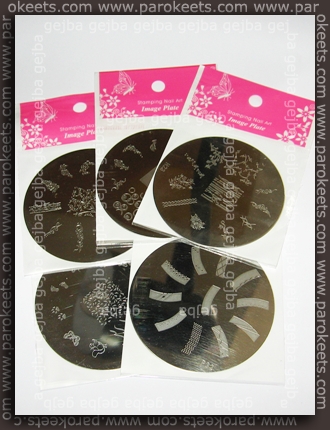 I was impressed with fast delivery. Order went through on the 8th, left the France on the 9th and landed in my lap on the 14th of September.
Let me show you my new beauties.
H7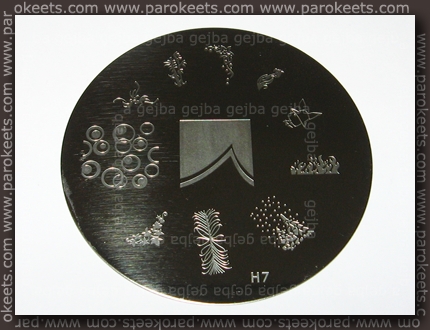 I chose H 07 because of two of its images:
– bubbles, which is Nati's fault;
– trees, I can just see will brighten my winter konadicures.
I got few of the other ideas I will be showing you in the near future.
H21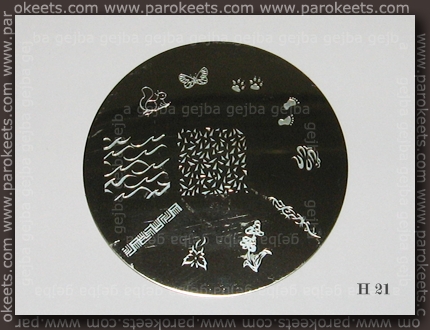 Interestingly his plate came without the engraved number. I bought it for the following images: 2 for all-over stamping and because of the cute feet and paws. Don't you just love those little feet? Squirrel looks nice too.
H23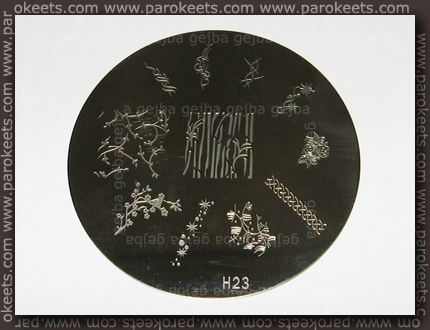 The only thing that sold me this plate are the 2 all-over images. I was not overly impressed with other images.
H28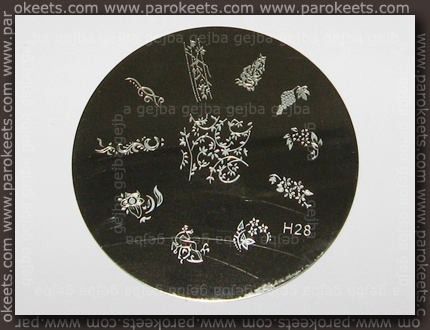 Why did I pick this one? I don't have a clue. I blame the euphoria over all-over images.
P32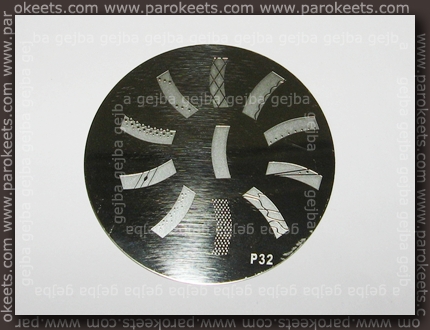 But I do know why this one landed in my shopping cart. I'm not big fan of French manicures, but every once in a while, I would like to try out some crazy combination, but didn't have the right image for it.
Price for one large image plate is 3,90 EUR (5,7 $), shipping for up to 6 image plates costs 3,25 EUR (4,7 $).
I ordered the set of 5 large image plates (you pick them out), which costs 14 EUR (20,5 $), so the final cost was 17,25 EUR (25 $).
Which one do you like the best?