I saw couple of new shades at ELF and ordered two for my mom who likes lighter shades.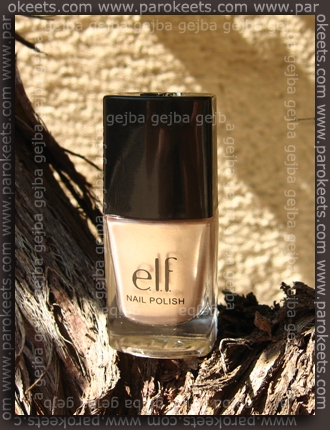 ELF Moonlight is goldish beige shade even I like. It's not opaque, you'll need three layers to get rid of visible nail tips.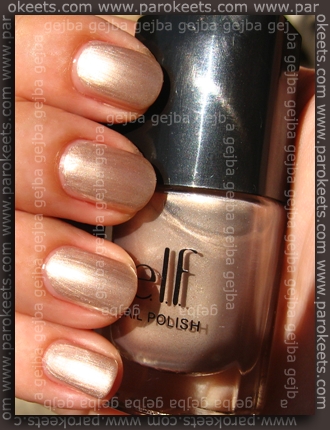 When sun touches the very fine simmer, polish gets this pretty champagne color. Unfortunately it has frost/metallic finish so application was not as smooth as I would like. As you can see, sun brings out the streaks.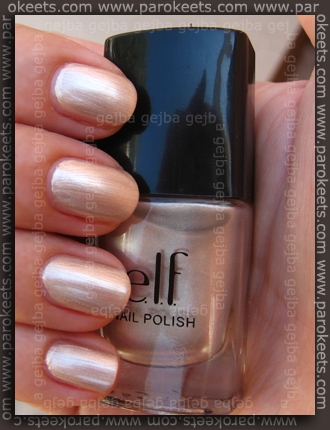 In shade, polish looks more cool toned. It can even get silvery/gray undertone if the lighting is right.
If I compare Moonlight with Essence – Love Of My Life polish from Essence – Made With Love collection, latter has larger shimmer and is more goldish. Both of them work with Konad.
I bought it at ELF internet store for approximately 1,7 EUR (2,5 USD) + shipping. Bottle holds 10 ml (0.35 oz) of polish.
For the end just a quick reminder that our New challenge and new opportunity giveaway ends this Sunday.