A few days ago, I spotted Jessica's new collection, called Baby It's Cold Outside!, at a local store. And I had to have two out of four shades.
First one is called Frost At All Cost. I have to say, that at the store I couldn't tell, what color this one was. I just knew it was dark and not black and something special and worth having. :D When I came home and inspected it under strong light, I realised it is a grey color but not your typical dark grey. It's grey with some green and blue tint to it. And it has a lot of tiny shimmer, which is almost invisible. So, here it is…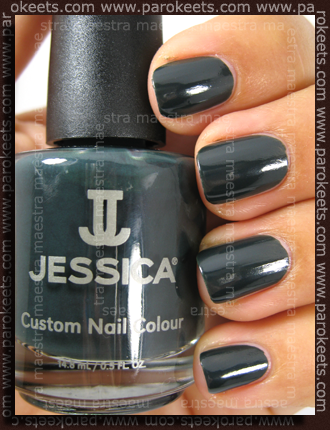 The picture below was taken with flash to show you the hidden shimmer.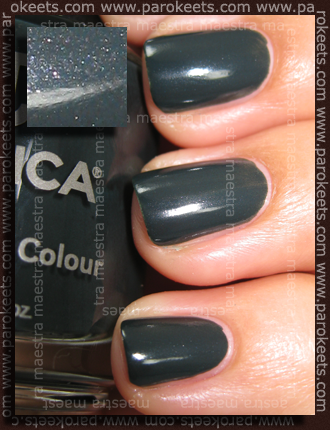 I had no application issues. There are two coats in the pictures.
I layered some glitter over it.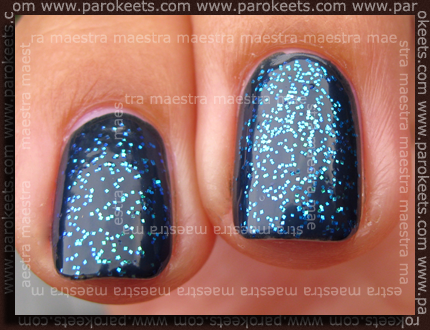 Frost At All Cost works well with Konad too.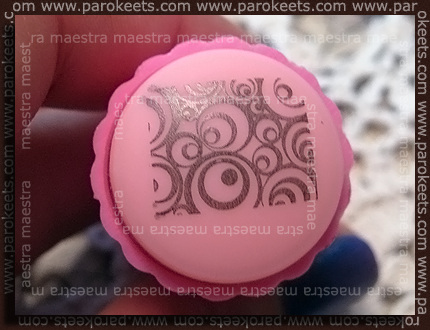 The next one is a dark forest green called Divine Pine.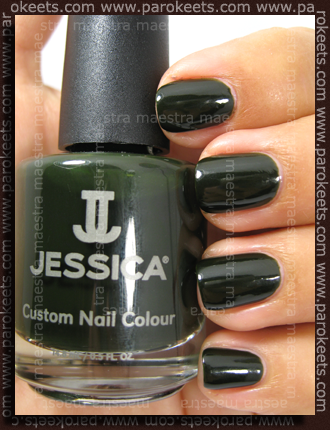 This one also has some hidden shimmer.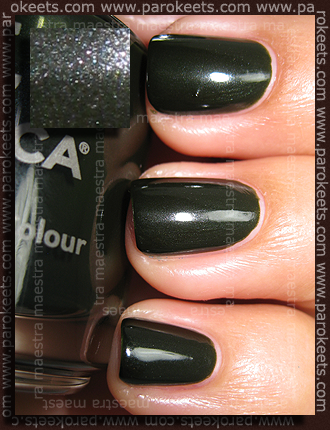 Its very dark and almost black indoors, but outside it's definitely dark green. I love it! No application issues here. Two coats shown in the pictures.
This one also works well with Konad.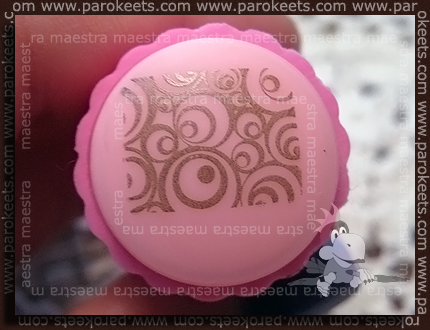 I love both shades and Divine Pine is my current NOTD.
What do you think? Is maybe Divine Pine close to the "everybody-wanted" NARS Zulu? I mean, I've never seen Zulu in person, so I really can't tell. But if I'm not mistaken Zulu is jelly based and Divine Pine is not. So, here is your first difference. Please, share your thoughts with me.