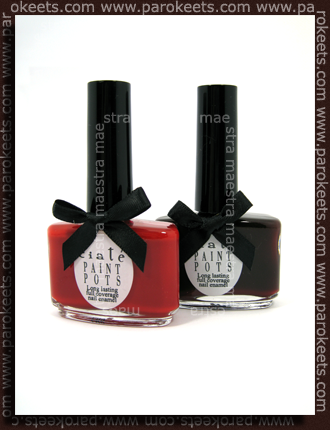 Today I have some reds for you. One is tomato red and the other is vampy red. Both have great application.
Boudoir is the tomato red creme shade, which applied perfectly. One coat is almost enough for perfect coverage.
Paprazzi is the vampy red creme. It reminds me of blood and vampires. This one came to me by mistake, but I was allowed to keep it anyway (thank you, ABC Beauty Shop ). I'm so glad, because this is a wonderful shade and for a creme vampy red it is a dream to apply. It is a tiny bit streaky on the first coat, but second coat evens everything out.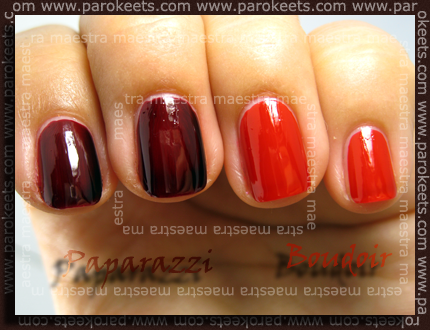 Note, that there is only one coat of each color in the picture above.
I played with some glitter and flakies. Here are Boudoir and Paparazzi with one coat of Sinful Color's Red Ocean #140.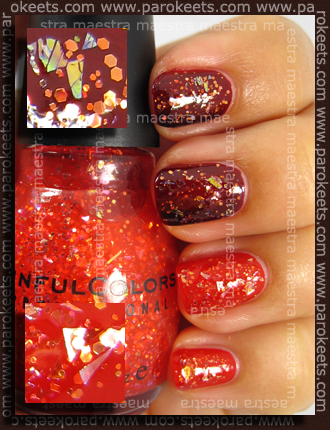 What do you think?
I think it looks pretty, but I'll soon have a better combination for you. So, stay tuned for the next episode of Ciate Paparazzi and Sinful Red Ocean. :D