As promised, I have a great combination for you today. It is a combo of Ciate's Paparazzi and Red Ocean from Sinful Colors #140. Actually, it looks like the Paparazzi drowned in the Red Ocean. Look for yourself…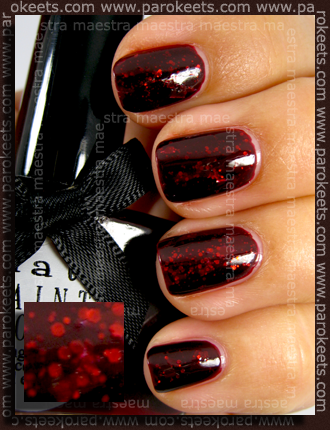 First I applied one coat of Paparazzi, then one coat of Red Ocean and then again one thin coat of Paparazzi. Because of the jelly finish of the Paparazzi, it is very suitable for such a layering and I think it looks perfect in this combination. The flakes and the glitter makes it look lighter. It sparkles without hurting you eyes.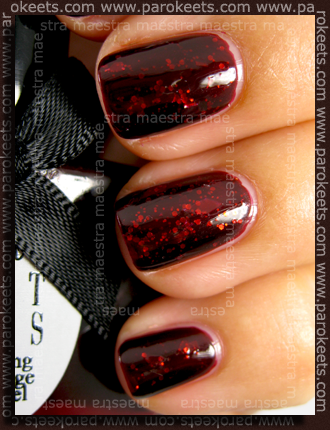 I really love it! I wore this manicure for three straight days, that says a lot…
What do you think? Do you share my excitement or do you find it lame?