Today I proudly present my marble manicure…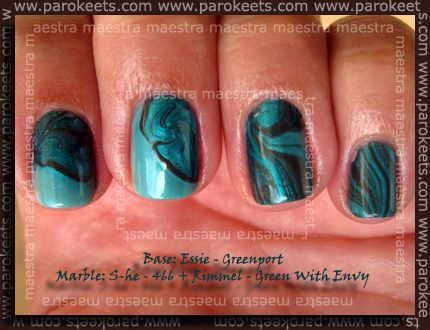 For the base I used one coat of Essie's Greenport. For the marbling I used S-he – 466 and Rimmel – Green With Envy.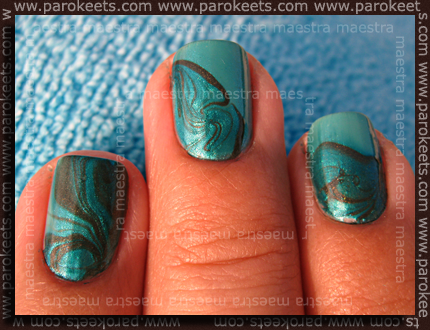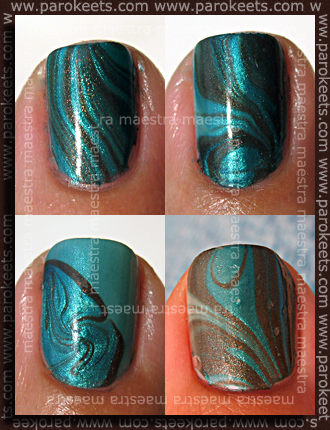 I admit, I needed almost an hour to complete the whole manicure. And it was somewhat messy and the cleaning up took me a lot of time. Do I like the end result? Luckily I do. Was it worth it? I don't know. I guess yes. I know for sure, that I won't be doing any marbling for quite some time now. Too much work and I hate the bubbles. Do you have a hint how to avoid bubbles? Otherwise, the polishes I used, worked perfectly.
For the end one bonus pic from our trip to Metajna (Island of Pag, Croatia).