Ciate's packaging is so beautiful with the ribbons and all, that you just have to love them.
Quite some time ago I bought just one shade to try out the brand. The shade is called 3 am girl and was a disappointment for me, because it was so dark. Almost black creme blue. Everything else was great. The application, the brush, the wear, the formula… everything was great. There are two coats in the picture.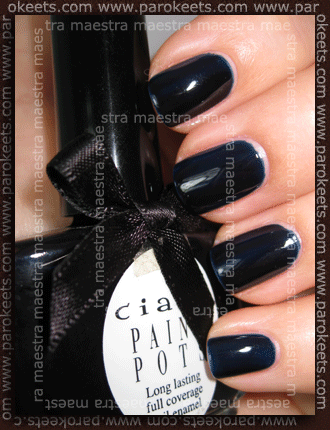 A few months later I made a larger order…
The next two shades I already showed you before…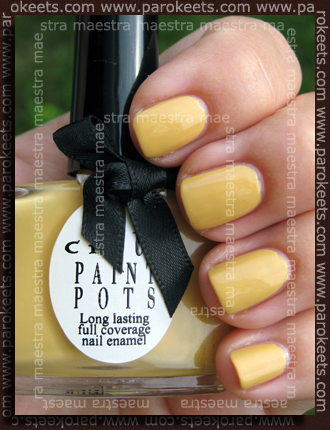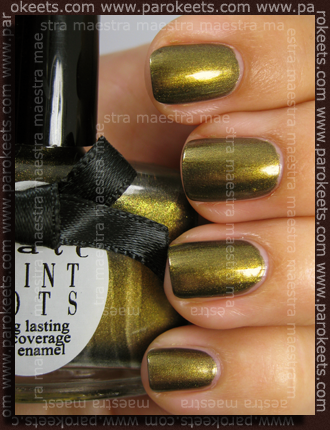 Apples And Custards is a beautiful creme light green. Two coats in the picture.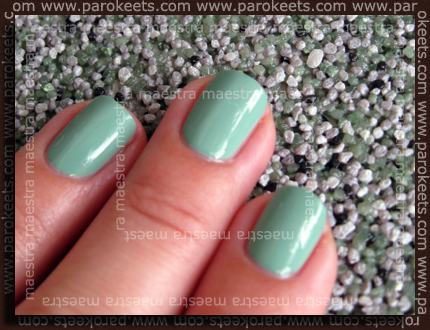 Superficial is a perfect dark creme teal. Two coats in the picture.
Vintage is a creme grey shade. Two coats in the picture.
I love grey polishes and this one is no exception.
The bottles are gorgeous and I really love all of the shades shown above (except the dark blue one). The formula on these is a bit too thick, so a few drops of thinner wouldn't hurt. Everything else is perfect. The price is a bit high at £7 and up for a bottle. I ordered these HERE and HERE.
I wanted to rave about Ciate's fast drying top coat, which is really super fast drying and is the fastest among all I tried, but there is a down side in the toluen included in the formula.