Couple of months ago Maestra gave me this gorgeous polish called NYX Girls Dark Cherry.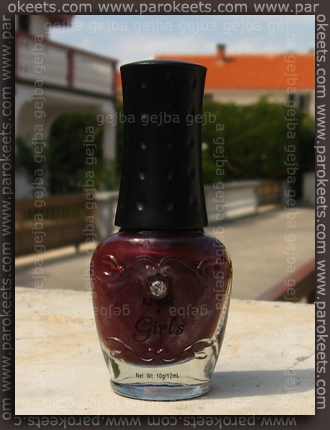 We both agreed name is dead-on – this truly is dark cherry. Color is very pretty – dark purple base with silver shimmer. When I looked at it in the sunshine I noticed that shimmer is actually multicolored.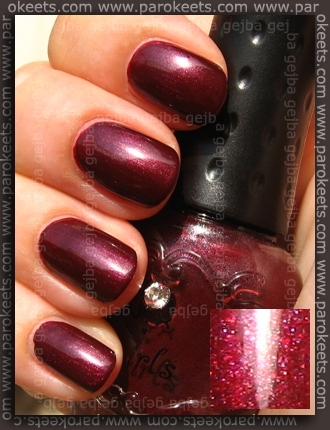 Photo taken in shade. I don't think this picture needs additional comment.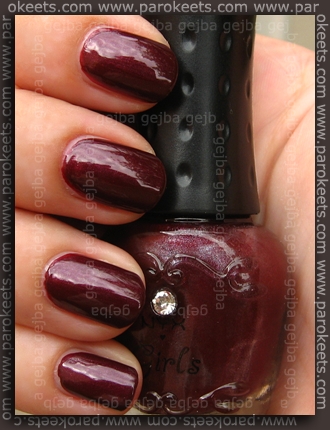 For all of you entering the fall – here is picture form Vir island in Croatia, taken in summer time. Lets hope it'll warm us up a little bit.