Today I have two eyeliners from Bourjois that I got not so long ago to show to you.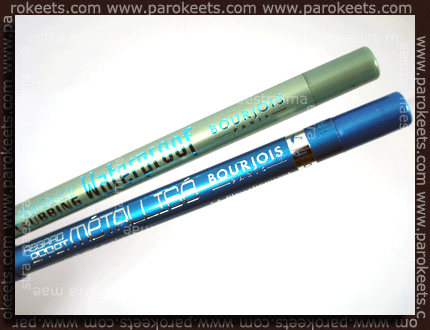 One of them is from the Contour Clubbing Waterproof line. The shade is called 44 Golden Grey Session. The color is somewhat light golden greenish grey. It has fine shimmer. It looks almost metallic to me. It's very soft and easy to apply.
Next one is from the Regard Effet Metallise line. The shade name is 54 Bleu Clinquant. It's waterproof. The color is blue with some green color to it. It's very soft and a dream to apply. You can use on the waterline as well.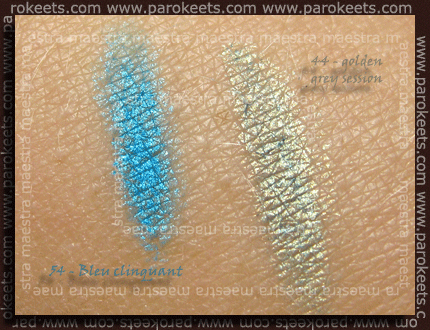 I already showed you my make-up using Bleu Clinquant on my waterline. Here it is again…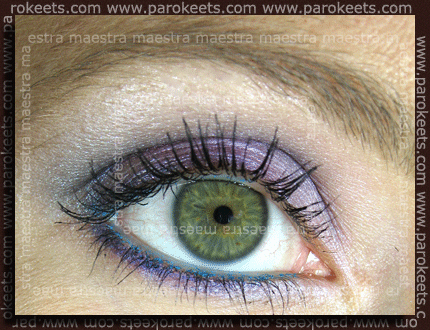 I'm really impressed with these eyeliners. I think these are as good as my beloved Gosh eyeliners, which I showed you HERE.
Did you try Bourjois eyeliners already? What do you think about them?