I went a little window shopping. I'm looking for a green winter coat. I know it's a bit early for winter coats, but you know what, better too early than miss a perfect coat for me. :D So, as I was walking around I realised two things. First, it is indeed a bit early for winter coats and second, there are a lot of purple clothes coming up this fall and winter. Looks like purple is the color for this fall and winter. So here is a lot of purple for you today…
First is my yesterday's EOTD. I used several Sweetscents and Gosh mineral eyeshadows. I can't remember which shades I used, because I used a lot of shades and mixed and blended them together.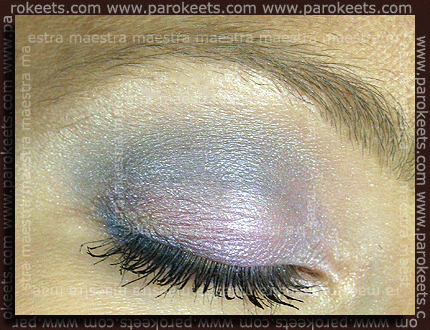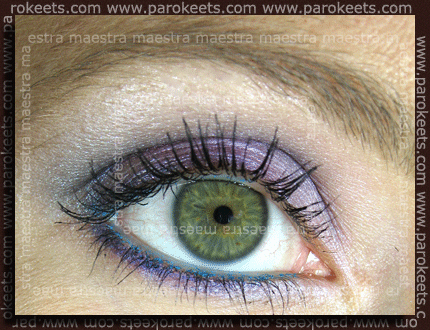 I used my new eyeliner from Bourjois on the waterline. The shade is 54 Bleu Clinquant from the Metallise line. I'm going to write a review about it in near future.
Next is my NOTD with Claire's nail polishes. The manicure was made in several steps.
First off, I painted my nails with Claire's nail polish in shade D65. It's a blurple (blue-purple) color. As you may already know, it's almost impossible to photograph blurples. They always look too blue in pictures. My pictures are no exception. Although, this blurple is more blue than purple IRL.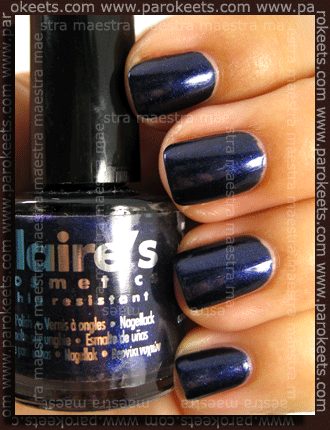 This is two coats.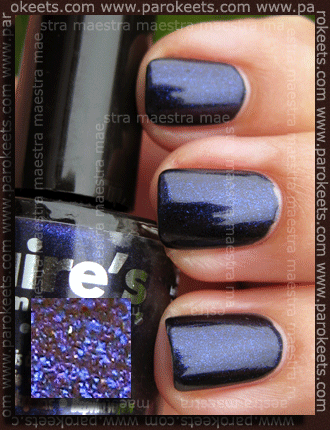 Than I added one coat of Claire's B64.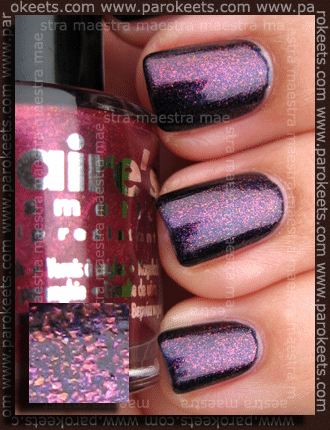 At the end I stamped over with Konad IP m21. I used Claire's B76 nail polish for stamping.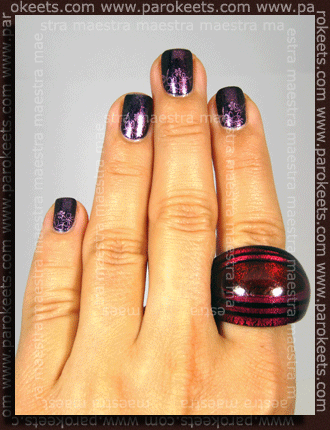 My mom's necklace…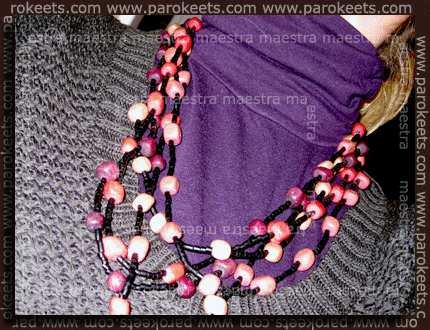 And one glowy picture for the end… :D