About two weeks ago a reader of ours contacted me and wrote that she had problems with Avon's Rave nail polish, because there were always bubbles on here nails when she applied this polish. Rave was sitting in my drawer for quite some time, so I had to try it out.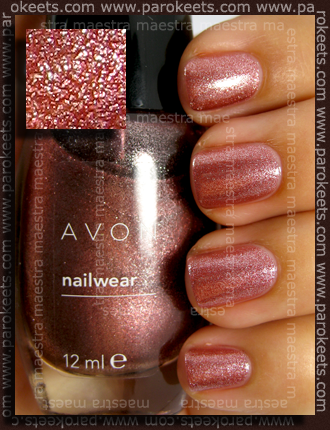 It's a lovely color that I can't really describe. It has foil like finish and a lot of silver shimmer. The shimmer is a little bigger, but I wouldn't call it glitter. The consistency was thin, but not too thin. Actually it was very easy to apply. This is two coats.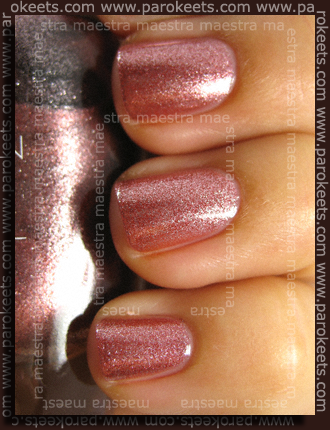 Look how it changes color when you look at it from a different angle.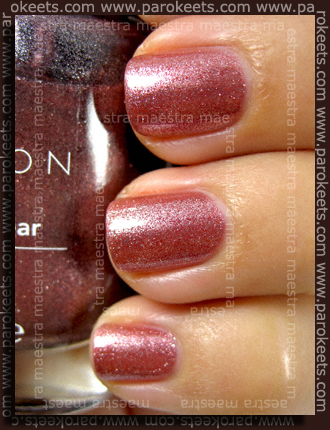 It's a very lovely everyday shade with a twist.
I didn't have any bubbling issues with it. Absolutely none, but I still have the old bottle. Maybe our reader has the new version and it might be different. I really wouldn't know.
I'll write about possible bubbling causes shortly. So stay tuned.
Thanks for reading!