I found new Essence Moonlight TE too shimmery for my taste. So I bought only polishes and powder brush.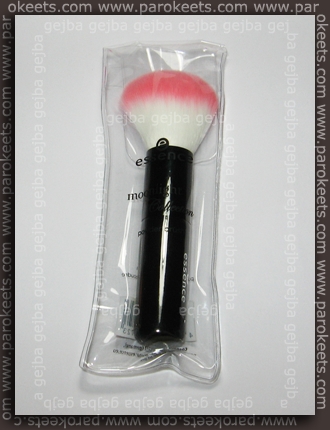 Brush comes in plastic bag. I found it almost impossible to get the brush outside the bag without damaging at least couple of bristles.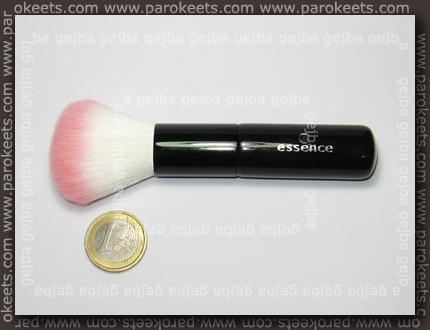 Brush measures 12 cm in length and has 4 cm wide hair at the widest end. I just love soft synthetic hair.
Handle is just the right length for me to allow for precise application.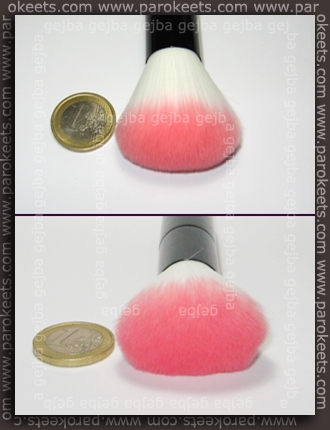 I personally prefer larger brushes for powder application, so I use this one for applying blush and bronzer. I tried it with pigmented blushes and not so pigmented ones. I'm blush shy, so tap on the pigmented blush was enough for me.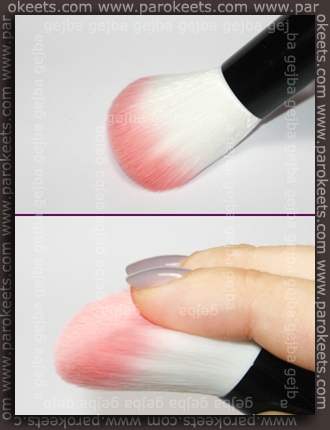 The amount of resistance I get from the brush is just right for me. Not to stiff and not so soft.
I noticed nothing special while washing the brush – no wired smell or hair loss.
Now for my Essence brush wish list – I would like brush with bigger/wider hair, angled blush brush, then they can skip to eyeshadow and MMU brushes. Then I would be completely satisfied … if you believe me.
I paid 2,95 EUR (4.4 USD) for the brush.