Two hard awaited new Essence collections finally came to our Muller store. Today I have for you Essence Moonlight nail polishes.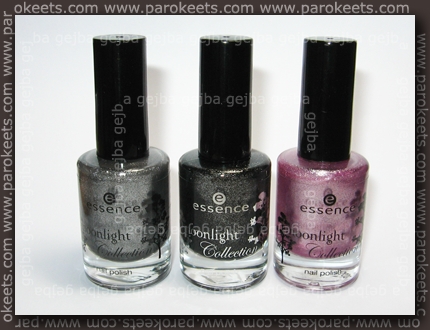 Photos taken in sunshine are only included so you can see the shimmer – pictures in shade show the realistic colors.
Live Forever is light gray/silver polish, loaded with multicolored shimmer (almost glitter). All of the polishes have similar shimmer and to my surprise it came off without much fuss. Application was unproblematic, but since this polish is quite sheer it could use three coats. I used only two. On my ring finger I added one layer of Essie Matte About You. Color is as shown in picture taken in the shade.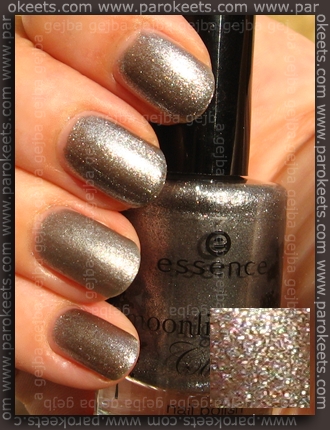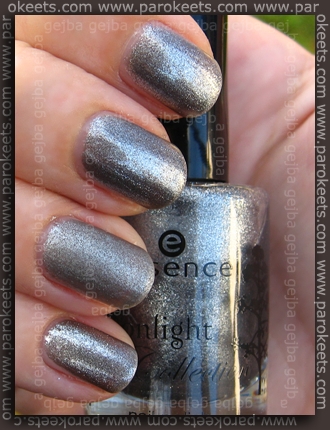 Into The Night has almost black base, but loads of multicolored shimmer give this shade dark gray look. Application was difficult because of its gooey consistency. Shimmer is larger than in other two polishes. I used two layers – no top coat.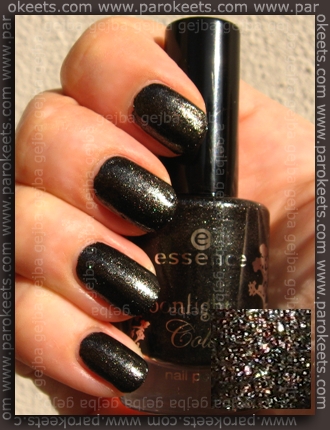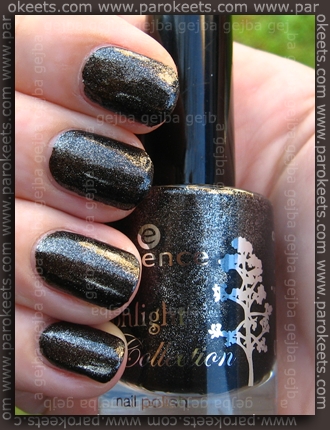 My favorite shade from Essence Moonlight collection is Sparkling Drama. Shimmer blends nicely in pink base, so it does not stand out as much as in other two shades.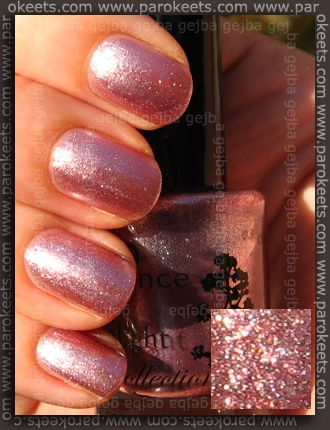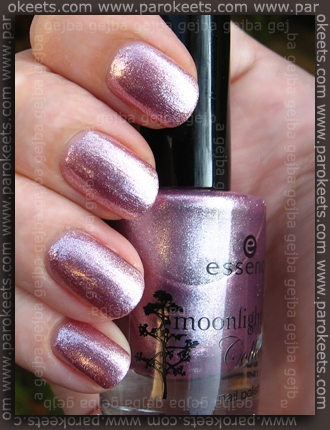 Polishes come in 10 ml (0.33 fl.oz) bottle and cost 1.69 EUR (2.5 USD).