Do you still remember Urban Decay polishes I showed you quite a while ago?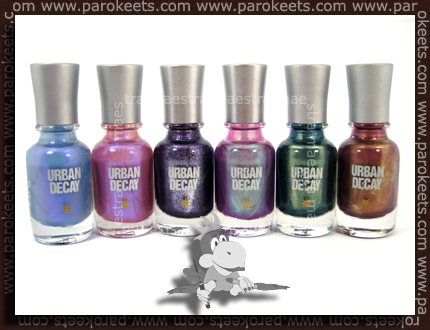 Today, I have to show to you a light sheer blue polish with a purple flash, which is called Graffiti. It's a lovely shade but it takes at least three coats to be opaque. I'd describe it as pearly duochrome.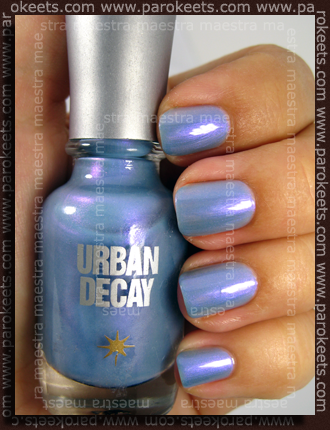 There are three coats in the picture.
I added one coat of Vollare – Flash – 140, which is a clear base with lots of silver holographic glitter.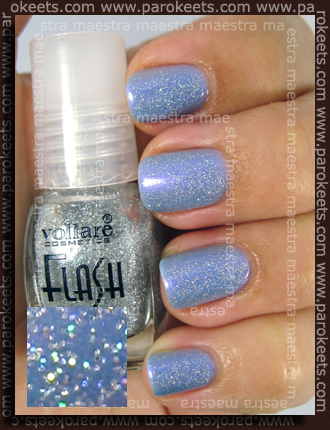 That's it for today. But you can expect more Urban Decay swatches in near future.