It's Maestra's fault that I just had to buy Gosh Ginger polish.
I'm not fan of nude nail polishes but this one is nice. Beige base with gold shimmer is the combination I just had to try out on me. But I quickly got bored of the "naked" nails, so I played a little bit with Essence stampy plates and China Glaze Khrome polishes.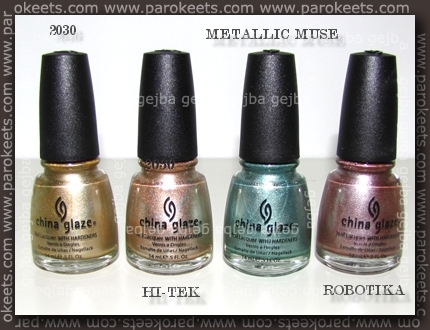 This manicure looks more like unkept garden than anything else, but every once in a while you have to let it go and just play around.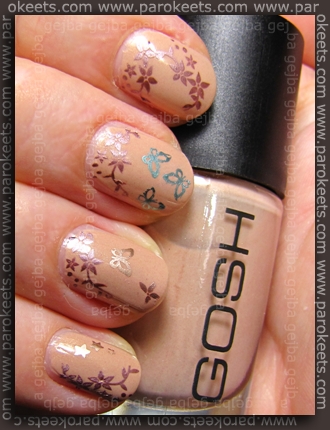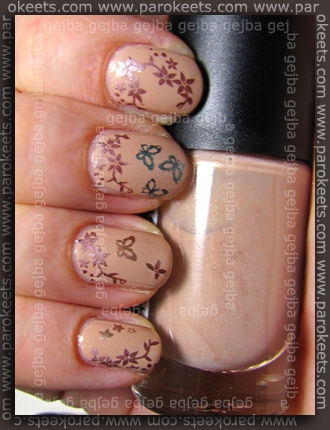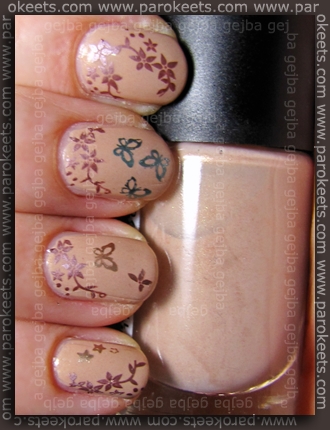 China Glaze Khrome are just made for konadicures while I find Essence plates little bit more demanding than other plates I own.
So – how do you like this winter garden?