My Christmas manicure, I showed you the other day, yesterday turned into a zebra manicure. The base color is already 4 days old, so please excuse the tip wear.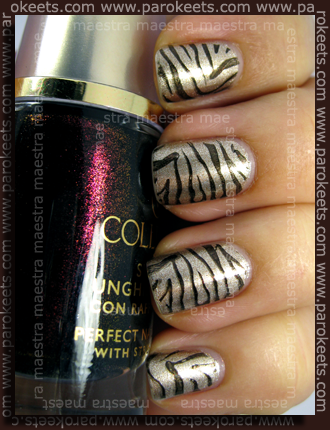 Base: Alessandro mini – 295
Konad IP m57 with Collistar – Melanzana Glitter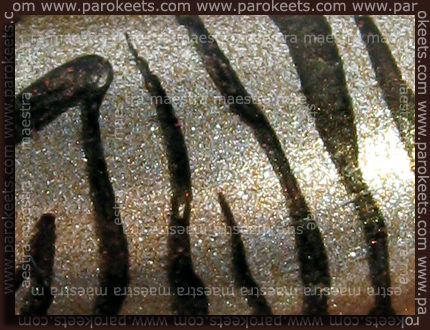 Collistar – Melanzana Glitter is a wonderful glittery polish with totally dark (maybe dark brown or even black) base and a lot of tiny douchrome flakes.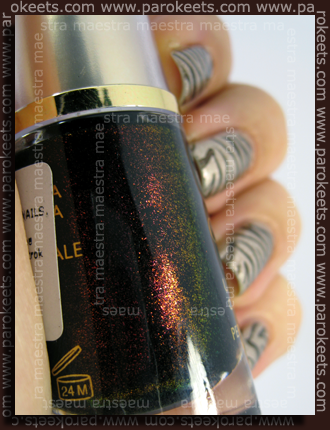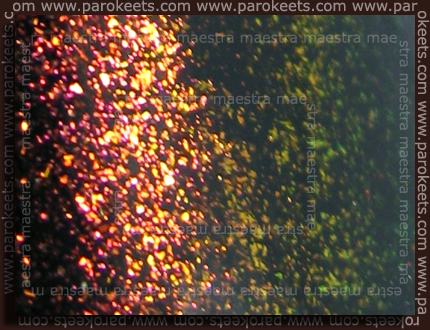 Unfortunately the macro shot isn't sharp, but I guess you can still see the tiny flakes. Very pretty! If you can pick Melanzana Glitter I suggest, you do, because it is a great polish and it works great with Konad!