Not so long ago I bought Zoya's Color Lock System in mini size. I guess, you all now it already. I decided, to properly try it out. Here is the whole set.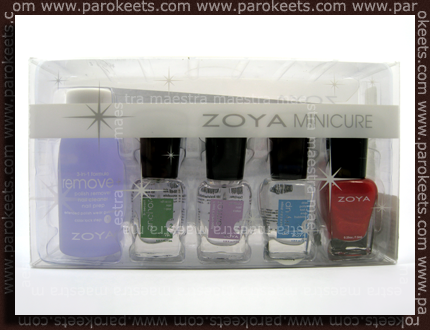 There are five mini sized products in the set:
Remove+ (nail polish remover with acetone)
Anchor (base coat)
Armor (top coat)
Hurry Up (fast drying drops)
Shiloh (red nail polish with tiny red shimmer)
Remove+ contains 15ml of product while the others are 7,5ml.
The price here in Slovenia is 21,30€.
I've read a lot of reviews about the Color Lock System. Some rave about it and some not. I guess that's normal. I mean, you can't expect that everybody would like it. So, I decided to give it a try.
How I tested:
Remove my old polish with Remove+.
I hydrated my cuticles with Badger – Cuticle Care.
After a while I cleaned my nails with Remove+ …
… and applied one thin coat of base coat Anchor.
I waited for about a minute for the base coat to dry.
Than I applied two thin coats of Roxy. I waited for two minutes between the coats.
I waited for a couple of minutes for the polish to dry a bit.
Than I applied one thin coat of top coat Armor.
Again waited for a couple of minutes.
Finally I applied the Hurry Up drops – one drop to each nail.
The manicure was dry in reasonable time.
And finally some pictures. I present you Zoya – Roxy, a wonderful purple jelly with tons of purple glitter.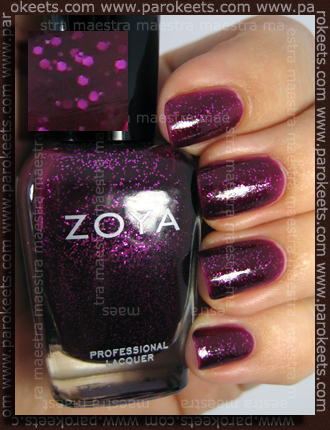 After 24 hours … some minor tip wear.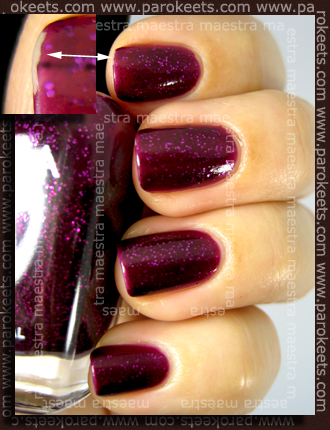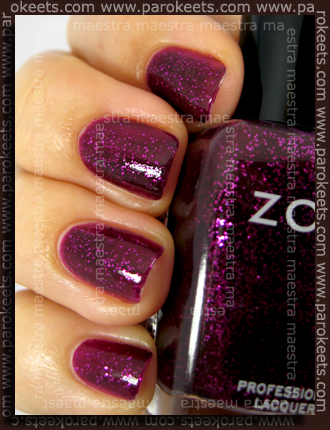 After 48 hours … Minor tip wear and tiny chip on my right hand.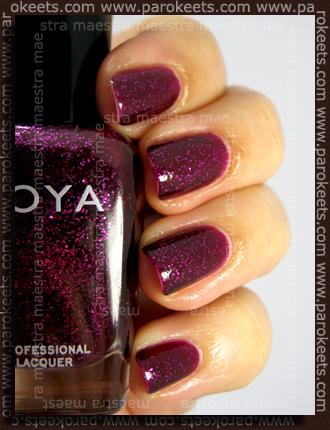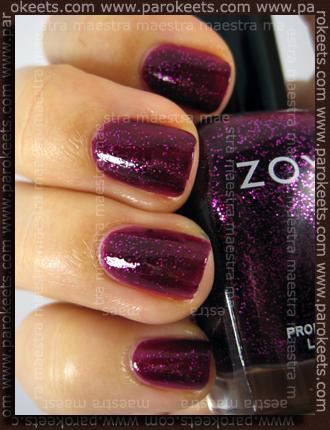 After 72 hours … Another chip on the right hand. Left hand still looks decent.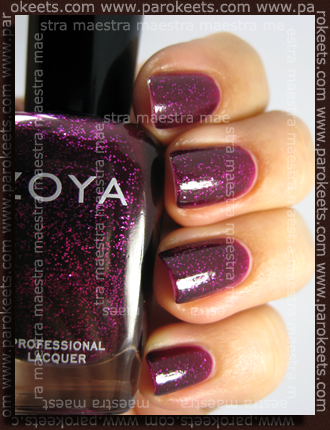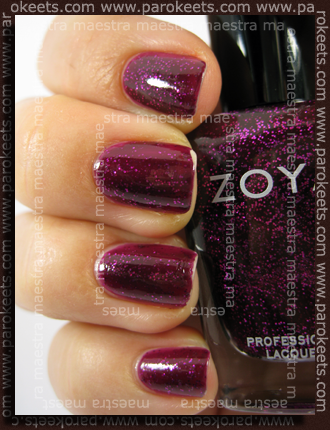 After 88 hours with some Konad added …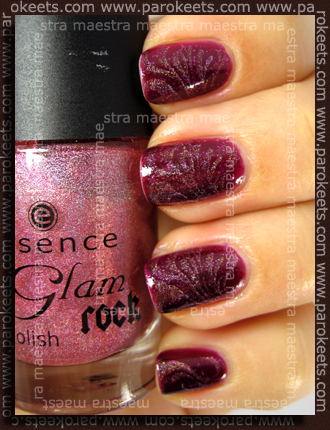 After 96 hours … Major chipping on my right hand, while left hand still looked fine with minor tip wear.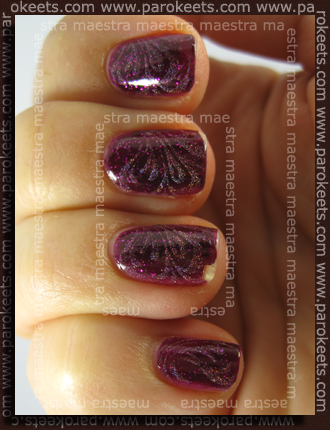 My conclusion: I think the Color Lock System works. At least for me. But not as good for my dominant (right) hand as for my left hand. I totally expected that, because my nails aren't in good shape on my right hand. So… I guess, if you have strong and healthy nails, it could work well. I think you could expect that your manicure would last at least a week with Zoya's Color Lock System.
And what are your long lasting favourites? What combos do you use, when you need your manicure to last?