Finally I did a mani that I had in my mind for quite some time now. Ladybugs …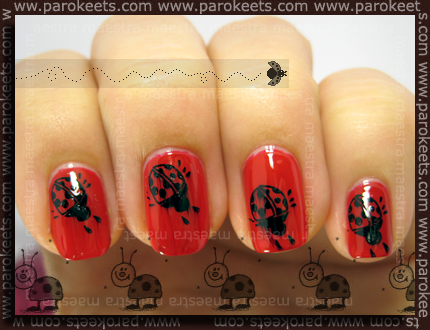 N.Y.C. – Big Apple Red Creme – 2 coats
Chez-Delaney H22
Konad Special polish – black
Essence – High Shine Topcoat
Oh well, the idea was great and so was the execution. At least until I put on a coat of top coat, which made a mess. I hate when that happens. And that always happens with Konad Special polishes. I think it's time, to get that Konad top coat. Does it really help? Do you have any experience with it?
And what am I supose to do with my ladybugs? Aaaaaaaaaaaangry!
This post is also available in SLO.