I've frankened the perfect slate blue shade ever. It's a mixture of some S-he polishes. I really don't know, which ones I used. But the end result is a shade I was dreaming about. I named it Not Concrete.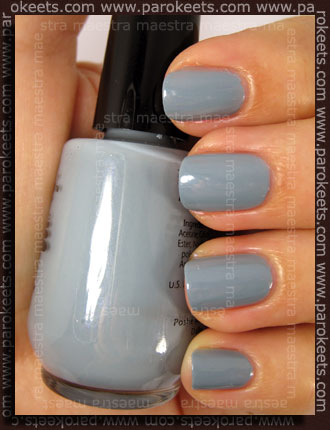 It has tiny shimmer, which is almost invisible. Two coats in the picture. No application issues. I love it!
With one coat of sheer polish with pink and blue shimmer from Claire's, it looks like this.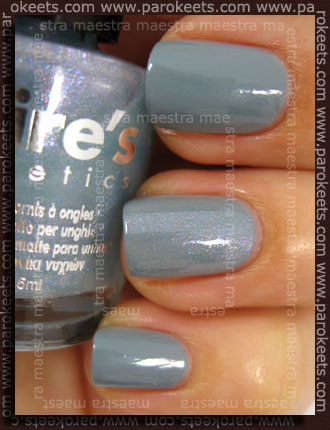 I added some Konad to Not Concrete, using Konad IP m63 and Avon – Blue Flare polish.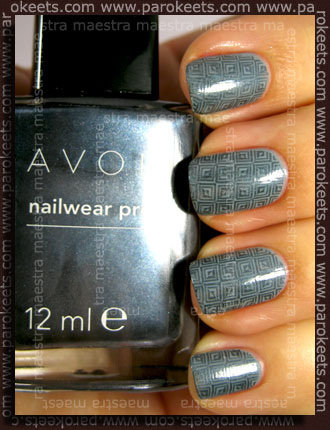 I thought that it would look even cooler with matte top coat. I used Essie – Matte About You. I was right …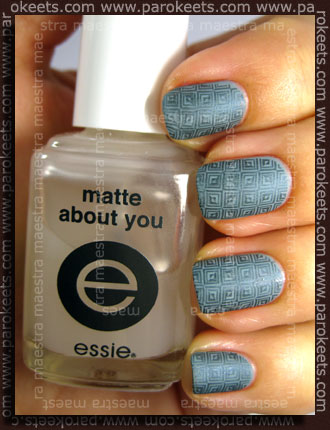 It's among my favourite konadicures made by myself. So cool. What do you think?
And another thing… Nihrida came up with a funny game. I'll just say one thing: "It's Not Concrete."