Savita is part of Zoya's Matte Velvet Winter collection and it is a gorgeous matte purple. I mean, I can't really describe how cool this shade is. It looks definitely like purple velvet on the nails. I love everything about Savita. Pure perfection in purple …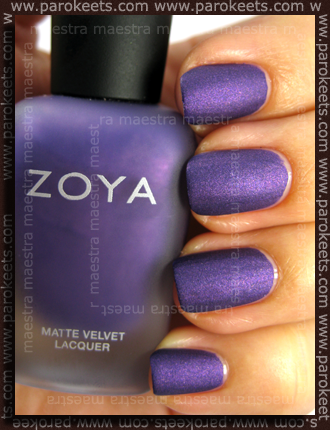 The shimmer is a little smaller than in OPI Suede polishes and I love it.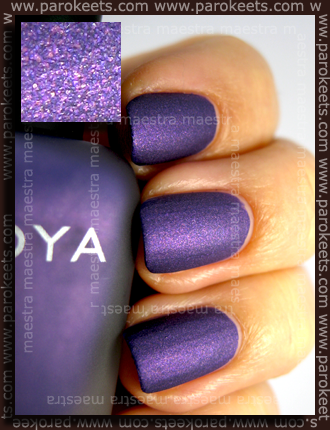 Is there anything I don't like about Savita? Let me think. I don't think so.
You have to be a bit careful when applying Savita, because it is matte and it dries fast, which means that you have to work fast. But it wasn't an issue for me because I was blinded by the beautiful purple velvet. I think Savita doesn't get enough love in the nail polish bloger sphere. "Savita, don't worry, I have enough love for you!" :D
OK, move on to my yesterday's EOTD.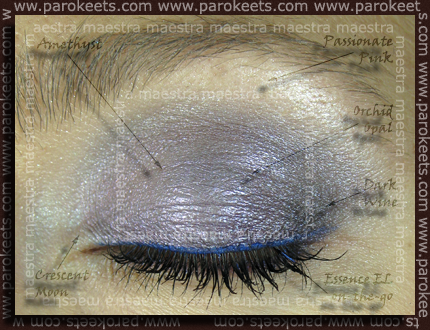 Products I used:
Sweetscents: Crescent Moon, Amethyst, Orchid Opal, Dark Wine, Passionate Pink
Essence Metal Glam EL – On-the-go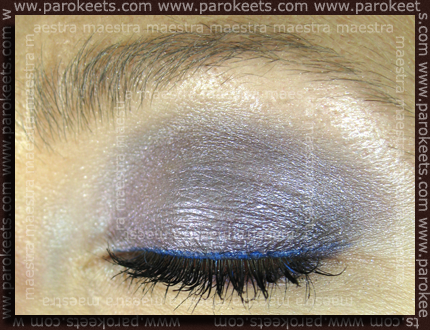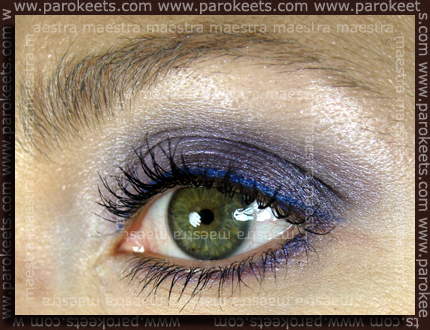 Metal Glam eyeliner from Essence is great. Beautiful blue color, very long lasting and quite cheap.Is there more you could wish for?
Thanks for reading and commenting!