p2 Electric is one the most interesting p2 polishes in my collection.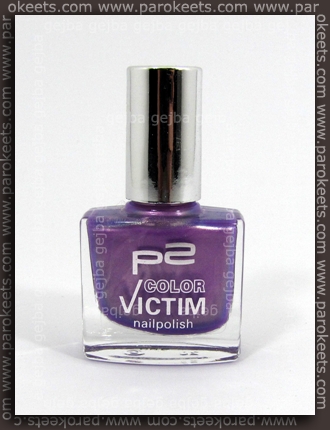 Electric is pinkish-violet polish with slightly green (and peachy?) duochrome effect. You can hardly ever see green but it's still there when the lighting is low. That is the main reason I wasn't able to capture it on photo.
I used 3 coats + top coat: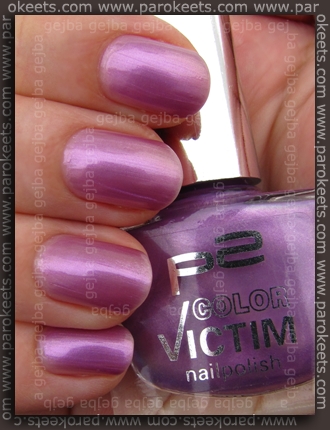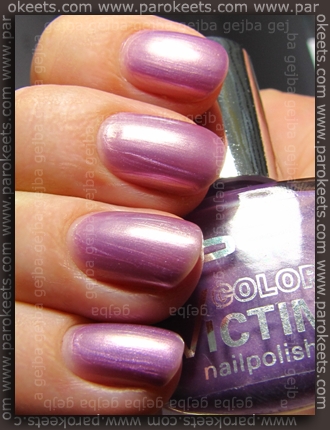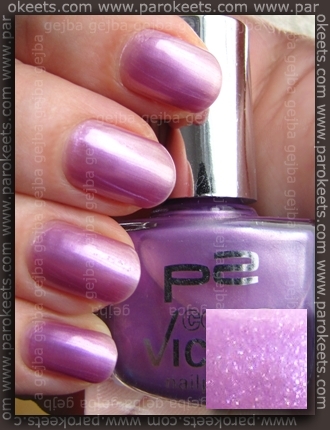 Photos really failed to capture the essence of this shade. What is missing on them is the spark of life you can't miss in real life. You can't see metallic violet look of the polish, or its duochrome effect.
Downsides:
polish is watery – I used 3 coats, but 4th wouldn't be amiss;
has frost finish;
poor lasting power – tip damage was visible the same day. I'll try with different top coat next time.
And even-thou there are a lot minuses for this polish, I still love it and I'm not sorry it ended up in my hands.