Now this was one fast manicure. I had literally 3 minutes for the whole mani. I decided to use S-he 427.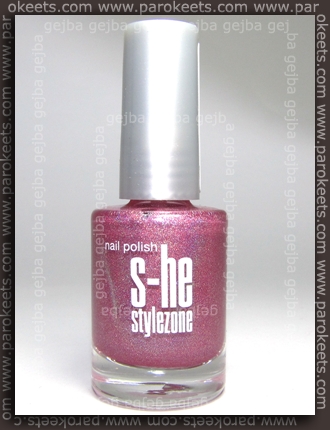 Polish went on without the hitch: brush glided on the nail, polish dried quickly and it was just thick enough. This is the only holo shade (I know of) we can buy in Slovenia. So it's not surprising its on the must have list of all the Slovenian nail polish fans.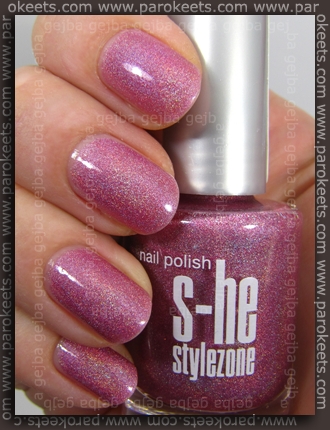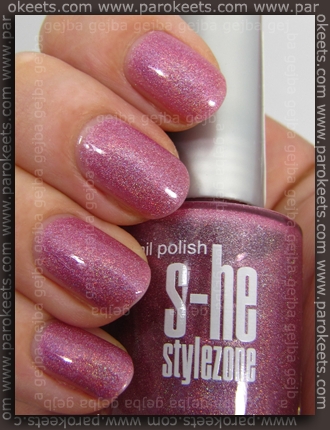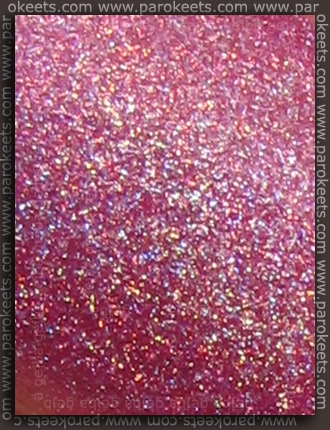 I used 2 coats + top coat. VNL is still there but it does not bother me enough to add the third layer.
I paid 1,95 EUR in DM drugstore (S-he is their brand).