Ljubljana Dragon didn't allow me to manicure it's claws, so I did mine instead …
Zoya did a great job with the Matte Velvet Winter Collection. I already showed you the beautiful purple Savita. Today I have another beauty from the same collection for you. It's a gorgeous green called Veruschka.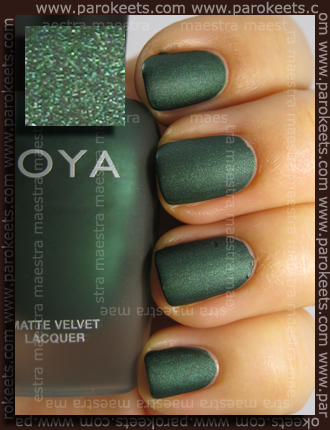 The application was good, but you should hurry a bit, when you apply mattes, because they dry very fast. The pictures show two coats of polish.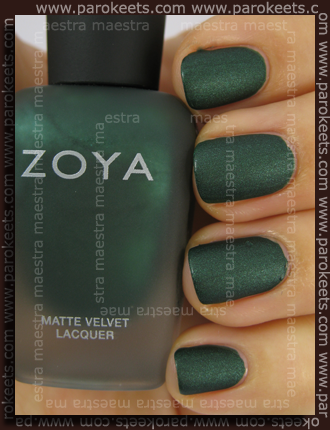 Pictures of Ljubljana Dragon inspired me to do a dragon manicure …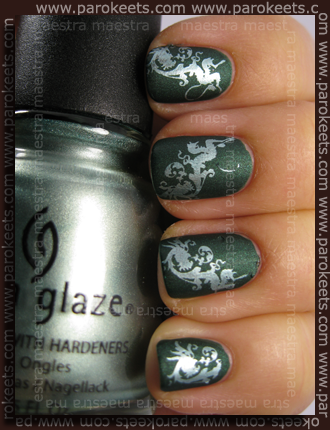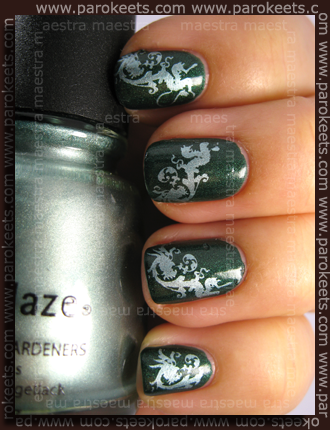 Zoya – Veruschka
Fake-Konad – B16 with China Glaze – Metallic Muse