Ljubljana is the capital city of Slovenia, which is the country where I live. Where I've always lived. I've lived in Ljubljana for almost 10 years now. I really like the city. It's small, but big enough. Not too long ago, my BF and I went on a short walk trough the town with our fancy new DSLR camera. We took a lot of pictures. There were a lot of crapy ones, but some photos turned out to be pretty OK. :D And so today I present you the Ljubljana Dragon.
This is, what Wikipidia has to say about it …
"The city's symbol is the Ljubljana Dragon. It symbolises power, courage and greatness. It is depicted on the top of the tower of the Ljubljana Castle in the Ljubljana coat-of-arms and on the Ljubljanica-crossing Dragon Bridge (Zmajski most), often regarded as the most beautiful bridge produced by the Vienna Secession."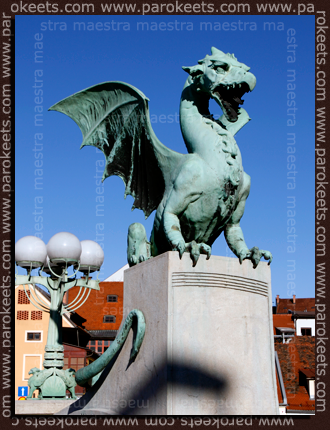 "There are several explanations on the origin of the Ljubljana Dragon. According to the celebrated Greek legend, the Argonauts on their return home after having taken the Golden Fleece found a large lake surrounded by a marsh between the present-day cities of Vrhnika and Ljubljana. It is there that Jason struck down a monster. This monster has become the dragon that today is present on the city's coat of arms and flag."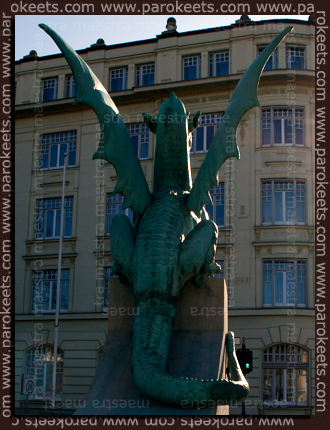 Look at those pretty ears with some suspicious black stuff coming out of them …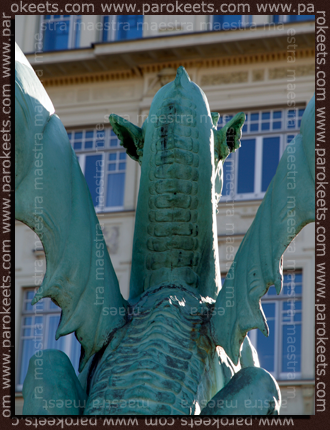 … and the claws … waiting for Maestra to manicure them …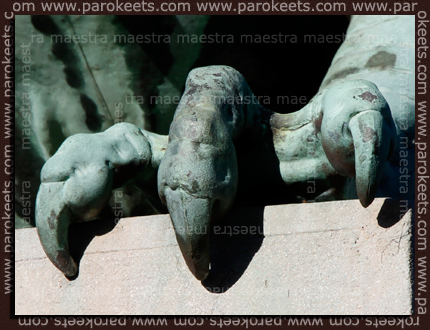 This post is also available in SLO.