I just had to put something over the Essence Metal Babe shade. Which color wouldn't clash with rainbow? Hmmm.
I took the easy way out … I asked Maestra for advice. She suggested blue color.
As I couldn't decide between Midnight Cami in Cantare 132 polish, I used both. :D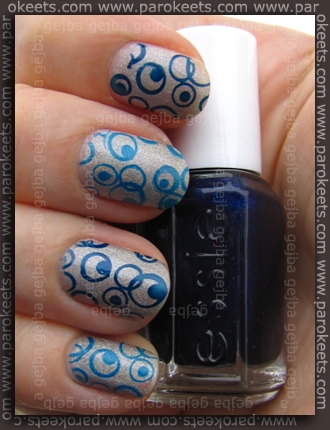 For lighter image I used Cantare 132 and Midnight Cami for darker one. I like both combinations but darker one is little bit more my style than light one.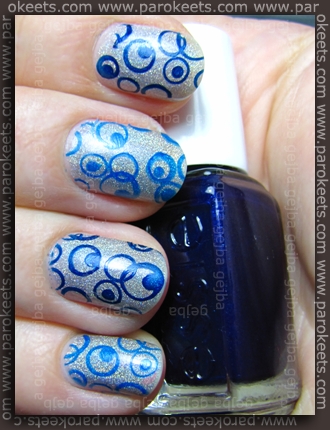 Both polishes work great with Fauxnad plate but image made with Midnight Cami is little bit sharper.
Unfortunately we have no sunshine here so I could not show you holo effect in all of his glory.
So … which combination do you prefer: light, dark or the mix?