I wasn't overly impressed with this years Essie Cuddle with Color fall collection. The only shade I liked was Midnight Cami, so I bought it in mini version (5ml/.16 fl oz.).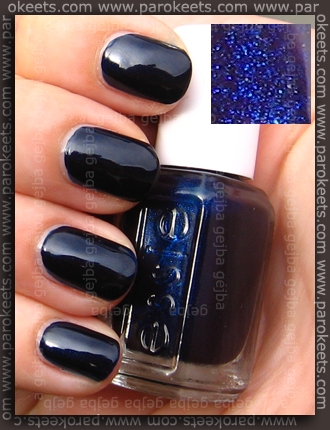 Polish is more blue-black than than dark blue … but I did expect that – hence mini bottle. Application went on without problems – I used two layers to achieve perfect coverage. Flash on my camera brought gorgeous blue shimmer to life.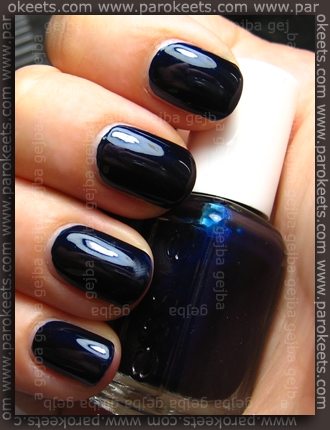 I think I'll be using this polish in sunnier period of the year – it would be crime to hide all that wonderful shimmer in cloudy fall/winter time. Especially since I can use Gabrini Elegant 371 as blue-black base for konadicures.
I already publishes konadicure with Midnight Cami in Club 30 post.