Today I have for you one of my new beauties – Attitude Peacock Feather.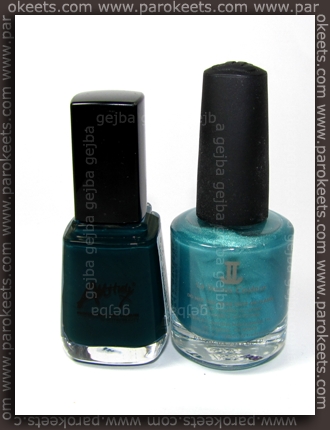 This gorgeous teal shade went straight to my heart. It almost never happens that I fall in love with creme polish (and even then it's almost always red one ).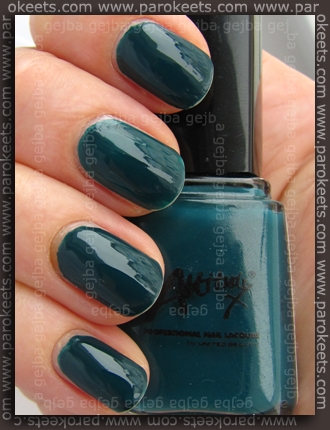 I was in a hurry, so first layer was far from nice and neat application. That is why second coat was necessary, otherwise one is enough. Polish is very thick and pigmented so it's a good chance it will work with Konad plates.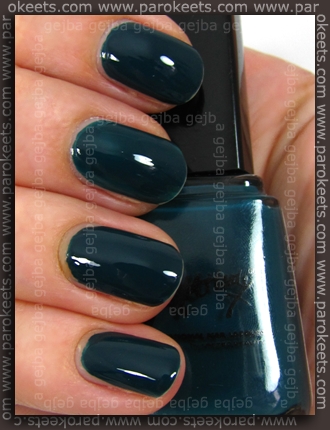 Second photo is made in light box to show you one of the shades of this polish, but it came out more blue than it really is. Joys of photographing teal shades.
Staying power? Photos were taken on the forth day. I'm satisfied with it.
I did manage to stain my ring finger a little bit. I did use 2 layers of base coat, but then I smeared polish all over with polish remover pen. I really should listen to my own advice more often.
How do you like my new teal polish?