Friend brought me Yves Rocher Bleu Nuit mini nail polish from her trip to Germany.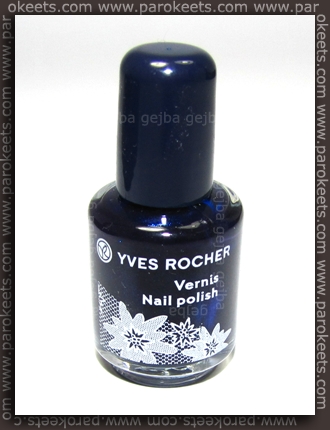 This is probably the tiniest polish I own. You get only 3 ml of polish in Yver Rocher minis. Bleu Nuit is very pigmented dark blue shade. I used only one little bit thicker layer for the swatch.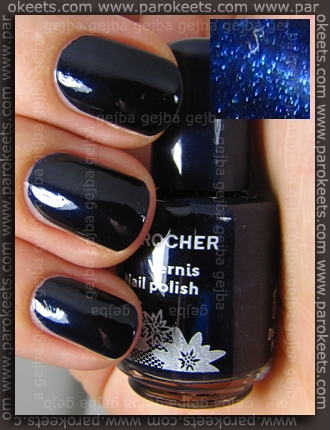 Shimmer is almost invisible. I had to use flash for it too peak out from its hiding place.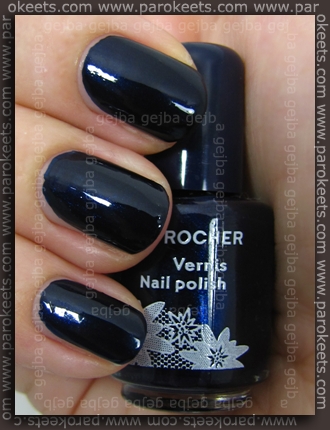 Bleu Nuit is similar to Essie Midnight Cami. If I had to decide between them, I would choose Cami since I can use it for Konad and because I prefer its glossy finish.
Anybody else out there who just loves minis?