I've got this idea in my head since the day I bought Illamasqua – Hectic polish. OK, it's not that long ago, but anyway. I immediately though of camouflage nails, when I saw Hectic. I mean, I have tons of polishes and all kinds of colors but nothing like Hectic. First look at it …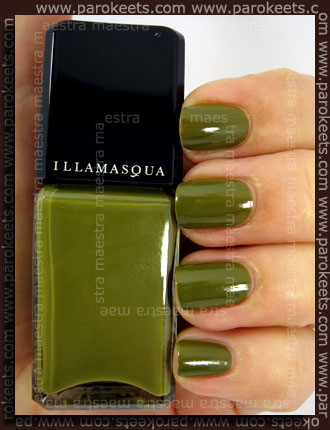 Although I thought Hectic would look awful on me I bought it. Only because of the unusual color. But man was I wrong! It love how it looks on me! The formula is very thin and it needed two to three coats to be fully opaque. I was a bit disappointed. I mean, everybody raves about Illamasqua polishes and their formula, but for me, Hectic wasn't that good. And it costs £13.
I told you about my idea … the camouflage nails … Here they are …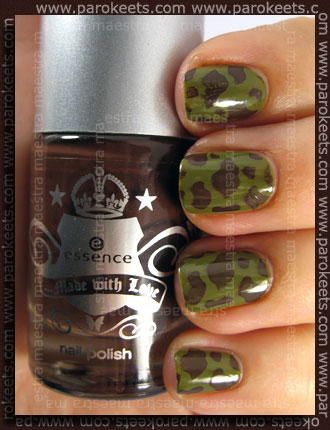 Illamasqua – Hectic
Konad m61 with Essence – In Love
And believe me, when I say that it looked way better IRL. I don't know why, but I loved this manicure very very much!
What do you think?