In the comments on my previous post, Tassa mentioned that Enchant – 67 looks similar to Essence – Caribbean Sea from the Show Your Feet line. I took my camera and did a bottle comparison.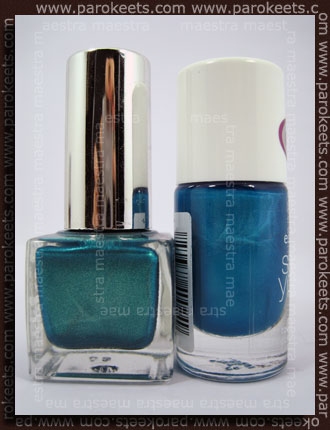 L: Enchant – 67, R: Essence – Caribbean Sea
They are similar but far from being dupes. I mean, in the picture above, both look too blue, but you can still see the difference between the two of them (I guess). Caribbean Sea is actually what I'd consider turquoise shade and Enchant 67 is greener. For me the winner here is Enchant polish. And which one do you prefer?